Off-Beat/On-Screen: Two Beat Films and Flim Nite Performances
Polly Checkland Harding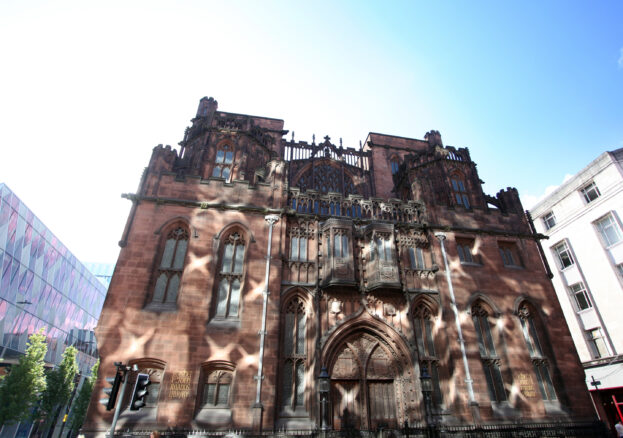 This special event in The Christie Room at The John Rylands Library combines a screening of two great Beat Poet films with one-off performances from Manchester's Flim Nite collective.
Pull My Daisy, written by Jack Kerouac and co-directed by Robert Frank, is an oddball 30-minute short film starring Allen Ginsberg and Peter Orlovsky. In it, Ginsberg and Orlovsky go to dinner at the home of a railway brakeman whose wife has invited a Bishop over for dinner. Philosophical questioning of the Bishop ensues, often to comic effect ("is a cockroach holy?").
Wholly Communion, meanwhile, is the final cut of little more than 40 minutes of total footage taken at an impromptu gathering of poets in front of a 7,000 strong audience at the Albert Hall in London. Organised in just a few days, this semi-spontaneous occasion was filmed by Peter Whitehead, who had little previous experience of filming. The result is a taught, grainy recording of an extraordinary event – and has been hailed as 'the quintessential document of the event that marked the arrival of the counterculture in England', according to the BFI.
Flim Nite will be responding to each of the two films with unpredictable, unmissable performances – no doubt in their usual esoteric style. Don't miss a night that combines the best of the Beat generation with some of Manchester's most exciting filmic performers.
This screening is part of the programme accompanying The John Rylands Library's Off Beat: Jeff Nuttall and the International Underground exhibition. Please note: due to adult content this event is not suitable for under 16's. For more information, or to book, call 0161 306 0555.