Octagon Family Festival at Octagon Theatre
Shekina Rose, Families Editor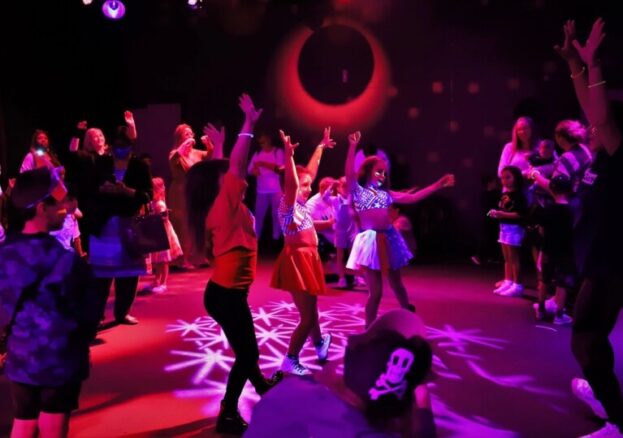 This summer enjoy an 'Around the World' theme at the free annual Octagon Family Festival at the Octagon Theatre, Bolton, from 25-27 August 2023, with live storytelling, family disco, theatre performances, fun bubbles, unbelievable circus performances, creative arts and crafts and so much more!
Nestled in the heart of Bolton, the festival is a much-anticipated event that attracts families of all ages, from near and far. Kids, mums, dads, grandparents too are invited to get their dancing shoes on and get on down to some funky beats at the Under the Sea family disco, or alternatively aim for the skies and fly up, up and away with bubbles and circus skills on the street.
All that dancing underwater and venturing high up in the sky requires a rest! Sit back and relax at the live interactive performances throughout the day at the main auditorium from 'Eye of Newt Theatre Company', in a retelling of the classic story of Hansel and Gretel, with an Octagon twist.
You might also catch the 'Theatre for One' puppetry shows hidden around the building, and as well as watching exciting performances, you can also get creative in arts and crafts workshops with professional and super talented artists. Transport your creative juices through trains, planes and boats, with crafts and arts inspired by the theme of travel, and for some of the younger little ones, you'll find sensory activities upstairs in the Crescent Room Sanctuary Space.
Although the Octagon Family Festival is free, the festival organisers do advise you book a free slot to ensure attendance. The festival is for ages 0-100, with something for everyone to enjoy.