Nothing About Us Without Us exhibition guided tours
Carmel Smickersgill, Tours & Activities Editor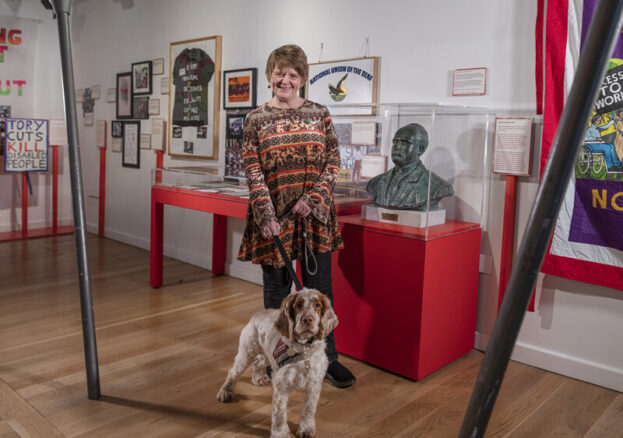 The People's History Museum is renowned for bringing the stories of sidelined and less explored activists to the forefront. In the new landmark exhibition Nothing About Us Without Us, they explore the rich and still continuing history of disabled people's activism. During this ongoing fight for rights and inclusion, a lot of protest material has been created. It is now being gathered, for the first time, to tell the stories of the people behind the campaigns and share this alternative narrative of protest in the UK.
In an hour long guided tour, you'll take a closer look at some of the curator's favourite objects. See the exhibition through the eyes of the expert and understand why they've formed meaningful connections with some of the artefacts. Through the banners, t-shirts, photographs, cartoons and sculpture, a story is told of people simply wanting a better quality of life for themselves and others around them.
Both the exhibition Nothing About Us Without Us and tour are part of a wider programme of activity exploring disabled people's rights and activism, you can book your space on a pay as you feel basis. Audio descriptions are also available for each tour.