Nina Chua and Daniel Silver at Castlefield Gallery
Maja Lorkowska, Exhibitions Editor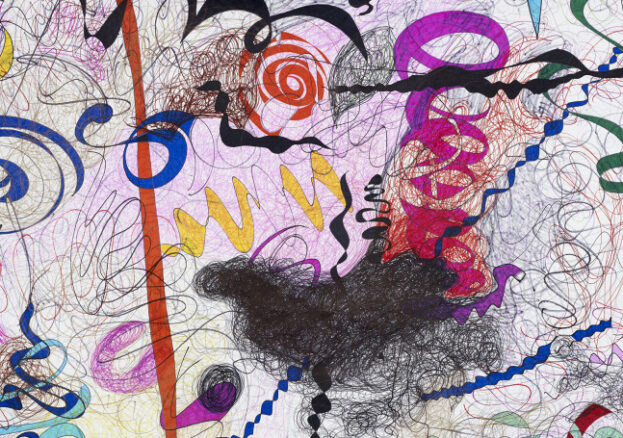 Castlefield Gallery's season of two-person exhibitions continues with a focus on artists Nina Chua and Daniel Silver.
The two artists are most visibly joined by their interest in materials and the process of their manipulation, whether it's in the two or three-dimensional realm. Nina Chua can be said to work primarily on paper but her pieces are not strictly drawings. Mark-making is her modus operandi, with layers upon layers of abstract marks on paper that is later folded, shaped, crumpled and torn, mildly crossing over into sculpture.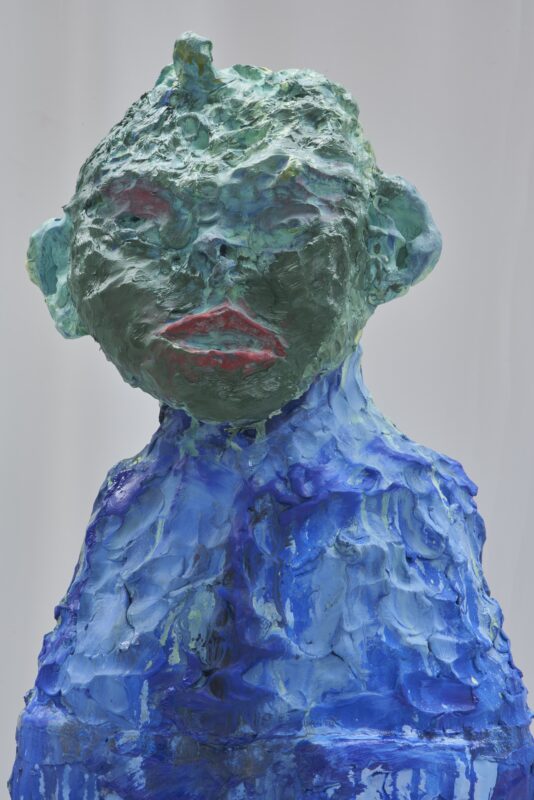 The artist's history of collaboration with Castlefield Gallery can be traced back to 2012, when she first took part in an exhibition, while in 2013 Chua was commissioned to develop a public artwork for the gallery's external facade.
Daniel Silver, invited by Nina Chua to participate in the show, works primarily in clay, producing sculptures of figures and faces in bold colours, as well as more abstract "totems" and vessels. His influences are as varied as modernism, the art of ancient Greece and Freudian psychoanalysis. The totems are created from unglazed ceramic and finished with oil paint, but more broadly the artist works with a number of mediums such as concrete, bronze, marble, stone, wood and clay. While the pieces often flirt with abstraction, they are deeply rooted in figuration.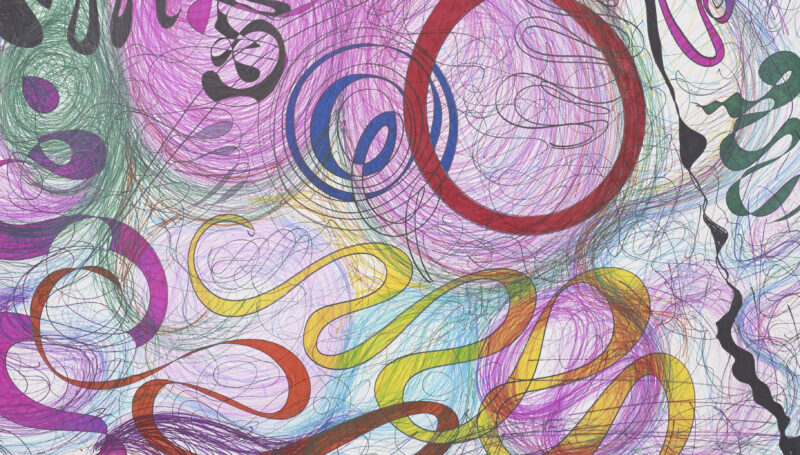 Both artists emphasise the artist's hand in the making of the work, a visual manifestation of a gesture and one that calls on the long history of humans leaving behind marks made with their hands. Regardless of its subject matter and differing focus on (non-)figurative motifs, Chua and Sliver channel the pure, unfiltered energy that comes with the aim pure creation and the desire to marking one's presence, with that which comes from under their fingertips.