Much Ado About Nothing at Grosvenor Park Open Air Theatre
Kristy Stott, Theatre Editor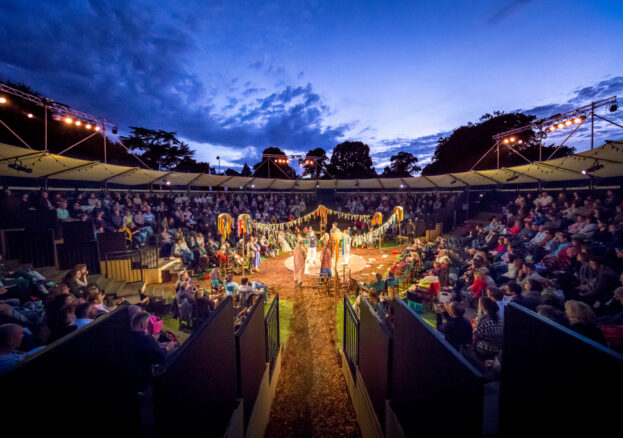 Grosvenor Park Open Air Theatre will provide the magical setting for William Shakespeare's much-loved and high-spirited Much Ado About Nothing this summer. Think balmy warm nights, the sounds of popping corks, pre-show picnics and happy audiences. High-quality performance, good company and fresh air – summer in Chester really couldn't get better than this.
Established in 2010, Grosvenor Park Open Air Theatre is one of the country's best-loved open-air theatres and regularly plays to sold-out audiences across the summer. The theatre is produced by Storyhouse, Chester's award-winning cultural centre, which celebrated its first birthday earlier this month.
Shakespeare's wittiest comedy is a real crowd-pleaser and its pleasing to know that the Grosvenor Open Air Theatre boasts a 500 seater theatre 'in the round'. The action plays out in Messina, Italy and centres around two pairs of lovers, Hero and Claudio and Beatrice and Benedick – their romance and misunderstanding in love has continued to fascinate and delight audiences for centuries. Will love triumph in this wise-cracking comedy of love, honour and second chances?
The setting for this open-air performance spectacular really is unrivalled – all you need to do is gather up your friends, prepare a pre-theatre picnic and get that prosecco chilled on ice.