Mr Stink
Sarah Gaffney-Lang, Families Editor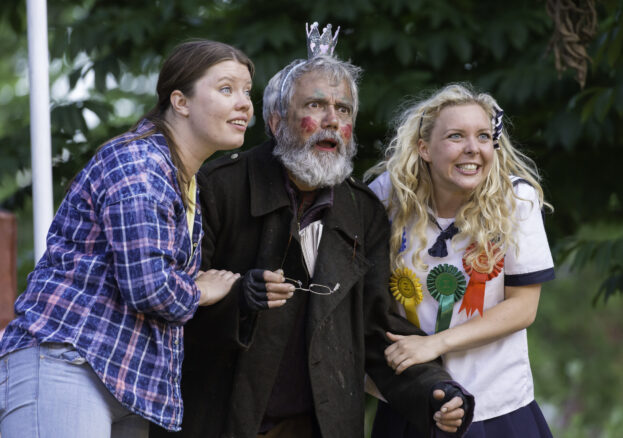 Round up the family for a trip to Walkden Gardens to watch Waterside Arts and Heartbreak Productions outdoor theatre adaptation of David Walliams' best-selling novel Mr Stink performed in stunning Sale parkland.
The highly acclaimed Mr Stink tells the tale of two restless souls who unexpectedly strike up conversation on a park bench on an otherwise uneventful afternoon. 12-year-old Chloe Crumb is feeling lonely when she meets a new friend – an incredibly smelly homeless man and his loyal dog, the Duchess. Chloe's curiosity and kindness pave the way for this extraordinary and rewarding friendship which transports them to the heady heights of live television and Downing Street via a humble garden shed!
At its core is a compelling message about friendship, family, and kindness.
This heart-warming tale is highly acclaimed (with a successful feature length BBC screen adaptation under its belt no, less). In book form, its pages are adorned with illustrations by Quentin Blake and while Mr Stink was Walliams' second novel for children (and at least 15 others have followed), it is still hailed as one of his best. At its core is a compelling message about friendship, family, and kindness. Hilarious and touching in equal measure, the show is packed with laugh-out-loud moments that grown-ups will enjoy too.
It's fair to say that Walkden Gardens are something of a hidden gem. Just a stone's throw away from the suburbia that surrounds Sale Grammar school, the gardens take their name from Harry Walkden who ran 'Mooreside Nurseries' on the plot the park occupies. Ownership of the land passed to Sale Borough Council following his death in 1949 and was subsequently transformed in line with his wishes for the space to be used for public good. Featuring lush greenery, soaring Wisteria archways and a botanical arboretum, a stroll around this picturesque parkland is a must.
So, pack a scrumptious picnic and dress for the Manchester weather! A trip to stunning Walkden Gardens for an afternoon of outdoor theatre is an excellent way to entertain the kids.
Recommended for audiences aged seven and up.