Mr. Scruff, Mikey D.O.N and MC Kwasi at Escape to Freight Island
Johnny James, Managing Editor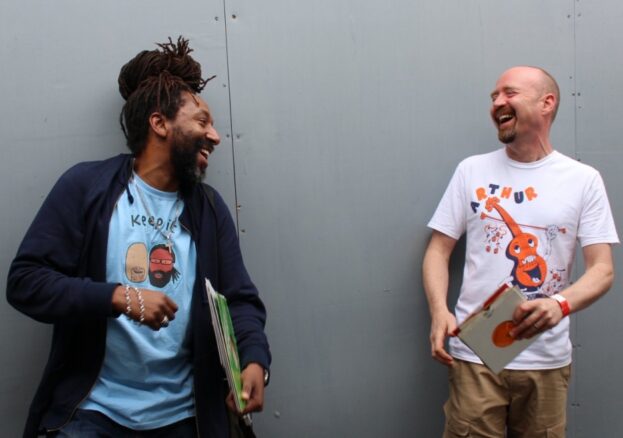 Mr. Scruff, Mikey D.O.N and MC Kwasi bring us 11 hours of musical escapism, presented live at Escape to Freight Island and streamed online.
Headlining the event is Manchester club legend Mr. Scruff, who'll be spinning his usual potpourri of genres including hip hop, soul, house, funk, jazz and reggae. In addition to his highly acclaimed production work, his inimitable raw dancefloor magnetism has seen him host his own tent at The Big Chill Festival and run regularly rammed-to-the-rafters Keep It Unreal sessions at Band On The Wall (Manchester) and KOKO (London).
Joining Mr. Scruff will be Mikey D.O.N, another legend in the local music scene, whose musical tastes are just as ecclectic. He started DJing reggae, soul and electro at parties and venues from the age of 12 years old, before starting a rap group called KRISPY 3, who later became one of the first Hip Hop acts from the UK to do BBC Radio 1 Sessions for 'Sir' John Peel (R.I.P.) and also Steve Lamacq and Jo Whiley. Later he became involved in the acid house scene, frequenting and DJing at countless warehouse parties in Lancashire, while also starting the legendary 'TAKE 5' club night, which specialised in funk, disco, soul and hip-hop.
Stringing everything together will be the ever-vibrant MC Kwasi, who's worked with the likes of Black Swan Lane, The Chameleons, Suns Of Arqa, The Messengers, Mark Rae, DJ Vadim, Beatphreak and Mr. Scruff.
To attend the physical event, reserve your table via the Escape to Freight Island website. Or tune in on the day via Mixcloud live for a fundraising live stream, in aid of the Reach out to the Community organisation in South Manchester.