Mr Popper's Penguins at Waterside Arts
Sarah Gaffney-Lang, Families Editor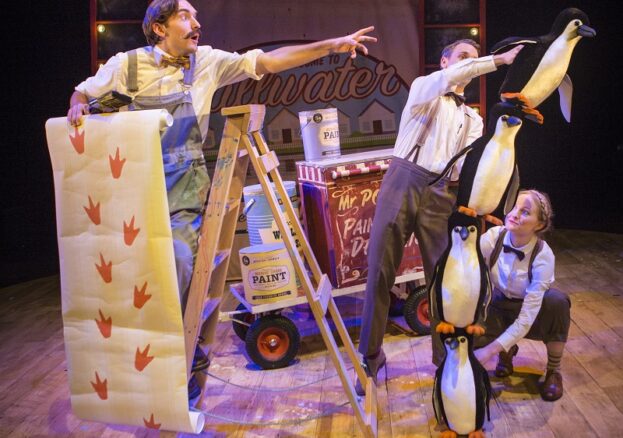 Looking for a family treat to warm the soul this Christmas? Look no further. Smash-hit show, Mr Popper's Penguins, returns from New York to Manchester at Waterside Arts, brought to you by acclaimed children's theatre company, Pins & Needles.
"Its cuteness is hard to resist"
New York Times
With original songs and skilled puppetry, this delightful play is based on the popular book by Richard and Florence Atwater. It was also made in to a Hollywood film in 2011, featuring Jim Carrey.
Painter and decorator by day, Mr Popper spends his time dreaming of Antarctic adventures. One day a packing crate arrives on his doorstep… He is astounded when he opens it and a penguin waddles out – soon to be followed by five more penguins! The joyful creatures soon win over Mr and Mrs Popper and help them rediscover the joy in life.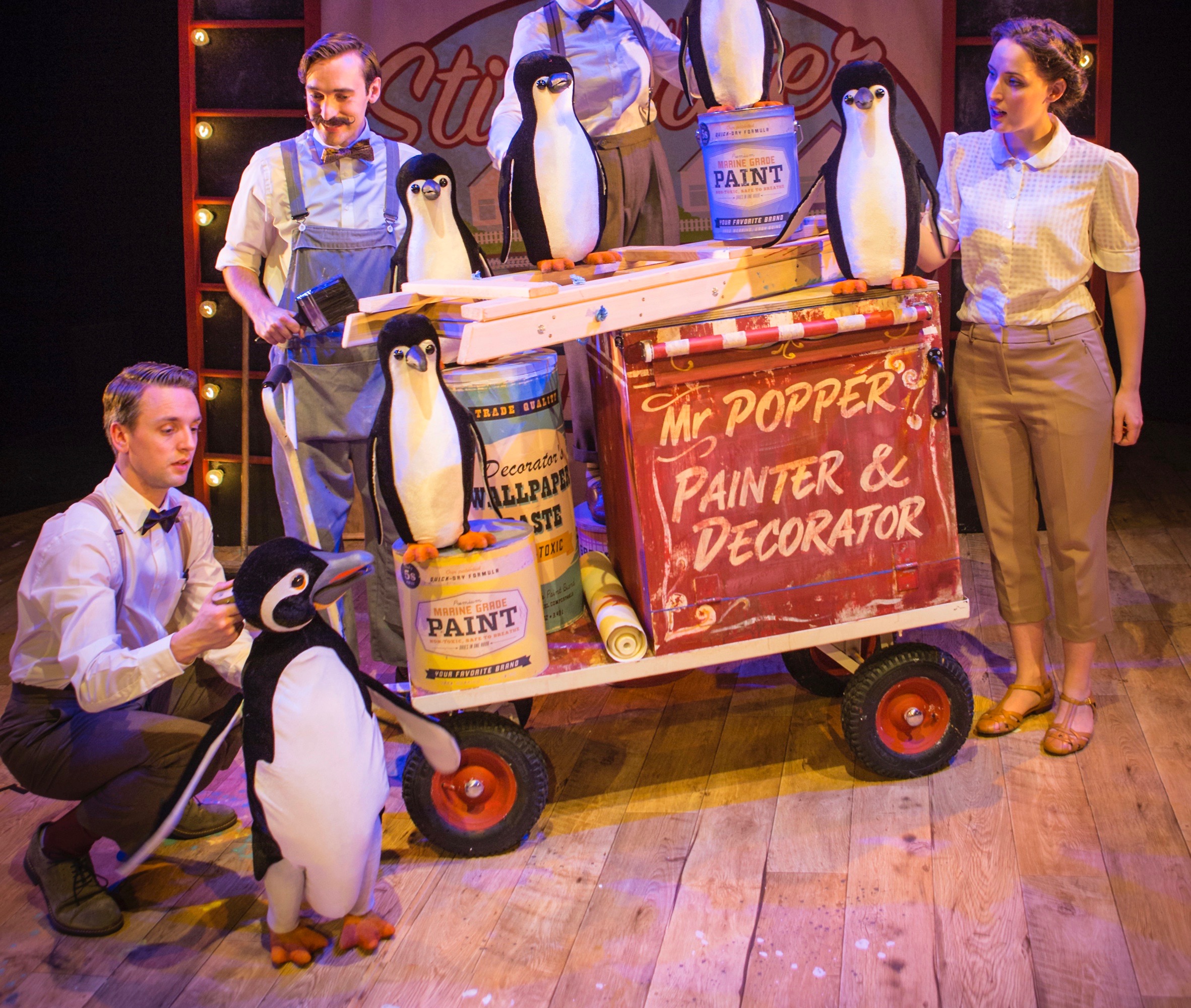 Darren Adams, Manager of Waterside, says: 
"This year, we are delighted that the internationally acclaimed Mr Popper's Penguins is making its way back to the UK after a successful New York run on Broadway and right on to our stage for the first time to thrill and delight our audiences."
Children (and adults too!) are invited to come in their PJs and bring a favourite bedtime teddy to the 6pm Slumber Shows, making for a very cosy theatre experience. Cookies and milk packs are also available to pre-order along with your tickets  – what a bedtime treat! 
Running time for the performance is 60 minutes, with no interval.
It is recommended for children 3 – 11 years.