Mood Swings: Fat Dog, Car Boot Sale & Lei Hope at YES
Johnny James, Managing Editor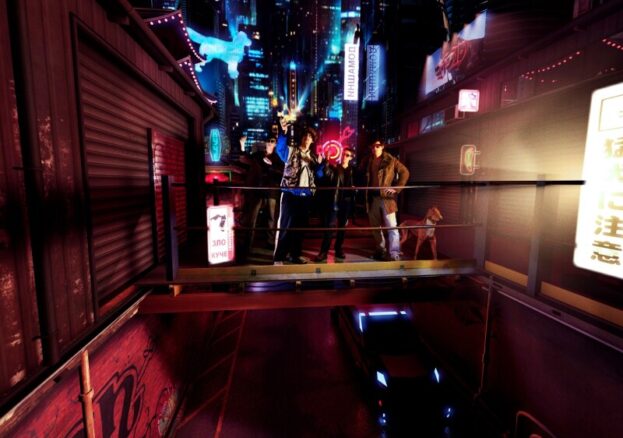 Mood Swings, Now Wave's monthly night showcasing the country's most exciting new acts, is pulling out something special for its first 2023 edition. Acid-dusted punk rockers Fat Dog, who are sure to have an explosive future ahead of them, are headlining, with Car Boot Sale and Lei Hope in support.
Fat Dog haven't released a song yet. And yet like Black Midi, Black Country, New Road and many other bands who cut their teeth at The Windmill in Brixton, their cultural capital is based on word-of-mouth buzz, from people who have found themselves in the right place at the right time – i.e. at one of their gigs, of which there have been fairly few, given they've only been around for a year or so (no-one really seems to know how long exactly).
Like those aforementioned bands, Fat Dog's sound is a combination of many; something like acid-dusted techno super-imposed on top of punk rock – one that employs unusual, middle eastern scales that you can't quite get a hold of. The result is unhinged and monstrous, and absolutely made for the stage. Not that we've not caught them live; they've not headlined in Manchester yet and so we've had to make do with YouTube videos of their Windmill performances. Watch a few of these and you'll see that this project is in constant flux. The costumes flit from executioner's hoods to pillbox hats, the players swap instruments and even lead singer duties from show to show. The whole thing feels alive, unpredictable, dangerous. Their upcoming Mood Swings show is an excellent chance to get in at the ground floor.
The supports at YES aren't what you'd expect (but that's what's great about Mood Swings, really). Car Boot Sale are a five-piece based in London who on the one hand are noughties revivalists, and on the other are a bit more adventurous, leaning into everything from blues to hip-hop to psychedelia, depending what mood they're in. Lei Hope, meanwhile, is a bedroom pop artist who, well, we don't know much about yet. But discovery is the name of the game. And as we enter 2023, what better new year's resolution than to find your new favourite act.