Manchester Wine Tours
Ian Jones, Food and Drink Editor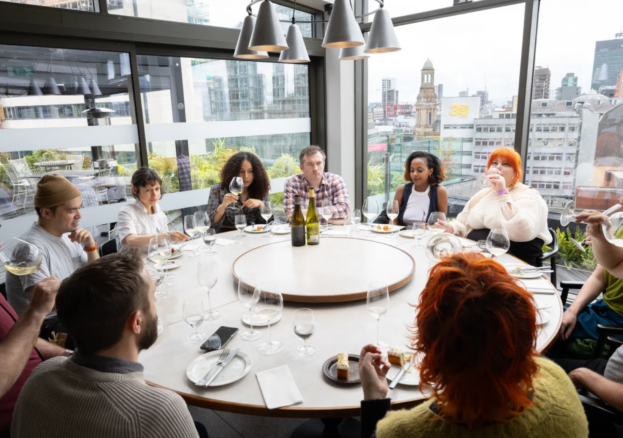 Tired of wine boffins delivering talks drier than a dusty old Muscadet? Manchester Wine Tours is very much not that. Host Kelly Bishop is a self-described "wine nerd" whose tour manages to keep things fun, creative and educational, while getting you nicely sozzled in the process.
She's also one of the most experienced in the wine biz, as both a member of the Association of Wine Educators and teacher at the Manchester Wine School. In short, what she doesn't know about fermented grapes isn't worth knowing.
Most importantly, these three-hour tours are exactly what a modern Manchester wine tour should be – taking in four or five of the city's best drinking destinations, plus the odd notable landmark along the way, with the emphasis on trying out new drinks, with likeminded people in the UK's most vibrant city.
You can expect six glasses of remarkably good wine, working out at around 2/3 of a bottle per person. And don't worry, it's not all booze, expect expertly matched snacks along the way.
Thinking ahead for Christmas? There are gift vouchers available at the website (see below), plus some special Xmas-themed tours throughout December. Dates vary, but it's generally weekly on Saturday and Sunday, plus alternate Wednesdays and Thursdays – you'll see the full info when you hit the 'Book now' button.