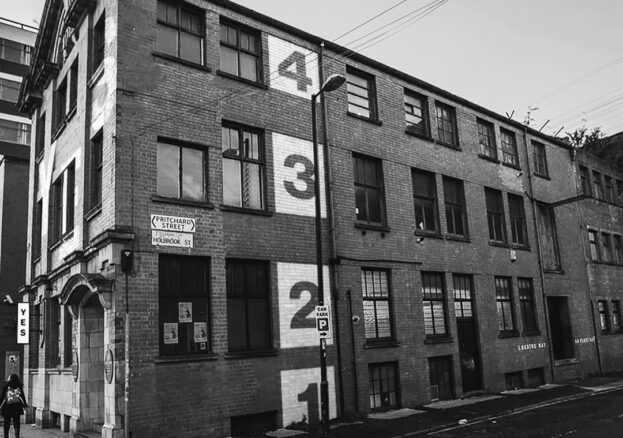 The apple in Now Wave's eye, YES is a music venue located in a former auctioneers house on Charles Street. It boasts four floors for live music and DJ's, two food outlets, plus an outdoor roof terrace.
Some of the city's best gigs happen in the Pink Room, the venue's main, 250-capacity event space, while up and coming artists find a snug, slightly sticky home in the basement, which accommodates 60 people.
The main, ground-floor bar is often frequented by caffeinated freelancers during the day. By about 4pm, the coffees littered on these tables magically turn to pints of craft beer, and a few hours later DJs start spinning everything from dance music to funk and soul.
Head skyward and the roof terrace is a great place to sup a happy hour cocktail overlooking the Manchester skyline.
To soak up the booze, we fully recommend picking up a kebab from Döner Summer. Their vegan chicken is exceptional, and portion sizes lean towards the outrageous. Pepperoni Playboy is also great, and has saved many a hangover.