Making silver stacker rings at The Old Granary
Vicky Smith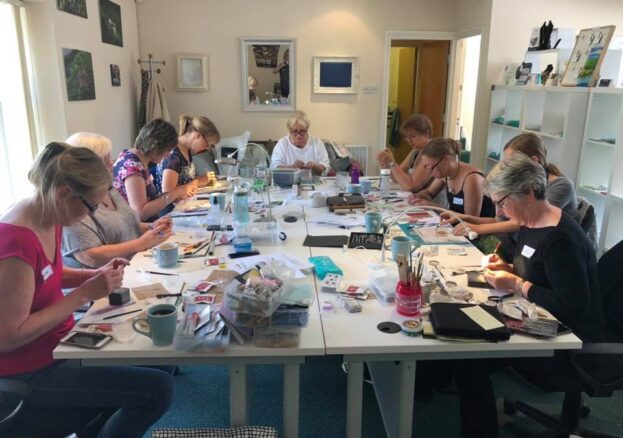 One of many workshops hosted by local jeweller Helen Drye, from sea glass to silversmithing, this class is an ideal taster for those who don't want to commit to a longer course. You'll learn the technical skills required to mould the silver and make a chic stacker ring (with embellishment if preferred) that can be worn alone or with others for a bolder look. All materials are provided in the half-day event, along with unlimited tea and coffee to keep those creative juices flowing.
Small intimate classes make for lots of one-to-one personal attention and a fun friendly environment at Helen's studio The Old Granary, situated outside the pretty rural North Yorkshire village of Riccall. Courses include both traditional techniques and PMC (precious metal clay), a relatively new method that makes the process more accessible and for which Helen directs the official training programme.
Her own jewellery collections are heavily inspired by the local landscape, particularly the nearby nature reserve of Skipworth Common: 'My imagination is sparked by the woodland and common beyond my studio, wondering what the ancient Bronze Age people did, or the farmers grazing their sheep on the common land, or the WW2 pilots who trained here before going off to fight their battles in the sky. I try to imagine those people walking between the trees, through that same mist, in the morning light or the moonlight many years ago'.
After more arts inspiration in York and surrounds? Helen often takes part in York Open Studios, an annual summer event that sees over 150 artists within a ten-mile radius of York offer a special glimpse into their working practise. These include jewellers, ceramicists, painters, printmakers, woodworkers, sculptors, digital artists, furniture makers, textile artists, collage artists, paper cutters, illustrators and more.