Making, A Life: The Peter Hodgson Retrospective at Castlefield Gallery
Sara Jaspan, Exhibitions Editor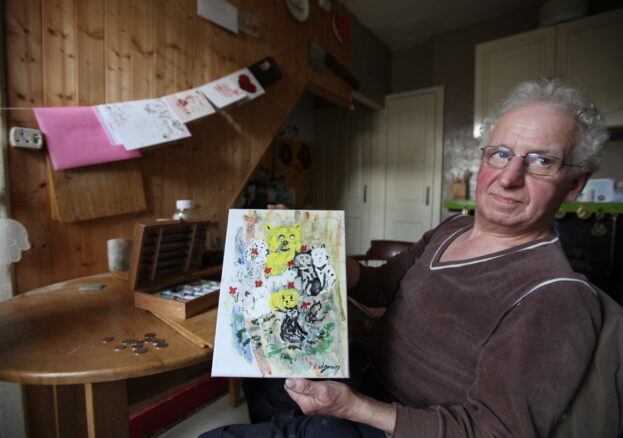 The term 'outsider' artist has always been an uncomfortable one, yet this is how Cumbrian folk artist Peter Hodgson is often referred to. He grew up on a remote Lake District farm without electricity or running water, and trained not in art but in leatherwork and saddlery. He continues to reside in Cumbria today, using his hands to make what he needs to live, to make a living, and to make art.
Despite this 'humble' background, Hodgson moves with sophisticated fluidity between popular and naïve, and contemporary and traditional, stylistic modes of artistic production. He has collaborated with numerous leading artists and designers over the last 15 years, including Laure Prouvost on her Turner Prize 2013 winning Wantee installation, as well as others including Maria Benjamin, Fernando Garcia Dory, Karen Guthrie and Graham Taylor. He has also been a highly influential figure on the visiting artists and innovative curatorial direction of Grizedale Arts.
Castlefield Gallery's upcoming presentation of Hodgson's first gallery retrospective, Making, A Life, forms part of a touring exhibition travelling the UK. The show brings together four decades of this fascinating artist's diverse output, including some of his major collaborations with other contemporary artists.
The enduring theme that threads throughout Hodgson's work remains his acute and witty observations on the natural world; particularly regarding the habits and characteristics of both wild and domesticated animals. Yet it is his life-long belief in learning through making and small-scale production that makes Hodgson a markedly prescient and relevant artist to pay attention to today, in an age increasingly in desire of more 'holistic' ways of living and sustainable routes forward.