Make It! Bow Tie Kichels at Manchester Jewish Museum
Carmel Smickersgill, Tours & Activities Editor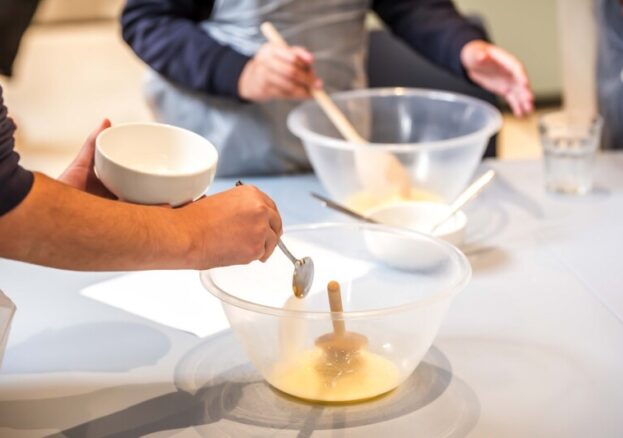 Part of Manchester Jewish Museum's Make it! activities.
In this session you'll be making (and eating) sweet, crunchy kichels. These well loved Jewish sugary cookies, are often found in the shape of a bow tie. They can be filled with dry fruit or cinnamon. Kichels can be popular around Rosh Hashanah. They taste great with a cup of coffee or sweet dip.
Join the Museum's expert bakers to knead, shape and sugar coat your kichels before adding the finishing touches by creating a beautiful biscuit box to take them home in.