Magnificent Mini Beasts at Leeds Discovery Centre
Shekina Rose, Families Editor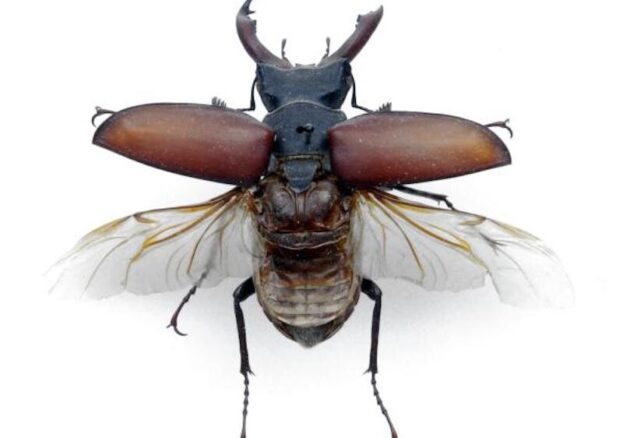 Get up close and personal to all sorts of magnificent mini beasts at Leeds Discovery Centre, in a special one-day only event for families on 30 August. Explore the real life mini-beast collection at the centre, and then use special Meta Quest 2 VR headsets from the University of Leeds to see these fascinating creatures even closer in virtual reality. The Meta Quest 2 headsets are for ages 13+, but people of all ages are welcome to this family friendly workshop.
This is a chance to explore an incredible collection of tiny specimens, from beetles and butterflies, to spiders and scorpions, providing an eyeopening insight into the fascinating world of these small but mighty creatures, and see what they really look like up close – the intricate patterns and colours of a butterfly and the textures of the beetle's shell, for example. You will get to see how spiders catch their prey and the tiny hairs on their eight legs. You might also get to see the sting of a scorpion… OUCH!
As well as looking at these mini-beasts closely (rather too closely some might say!) this will also be an opportunity to find out more about the world of mini beasts, learning about their ecological significance and the crucial roles they play in our ecosystem and their interesting life-cycles. You'll also learn about the importance of conservation, raising awareness about the threats faced by these magnificent mini beasts due to climate change. By highlighting the ecological value and promoting sustainable practices, Leeds Discovery Centre encourages visitors to appreciate and protect these fragile creatures.
Whether you're a seasoned entomologist or simply have a curiosity for the natural world, Leeds Discovery Centre's magnificent mini beasts provide an awe-inspiring experience, celebrating the incredible diversity and wonder of insects and leaving visitors with a newfound appreciation for the often overlooked, but essential mini beasts that share our planet.
And after you've had your 'fill' of mini-beasts, take a look at the treasure trove of over one million objects in the museum, from megalodon teeth, to black widows in the Hidden Danger Room, taxidermy animals and skeletons, to furniture, clothing, toys, textiles, and archaeology from Leeds, Yorkshire, and around the world.