Lucy McKenzie at Tate Liverpool
Sara Jaspan, Exhibitions Editor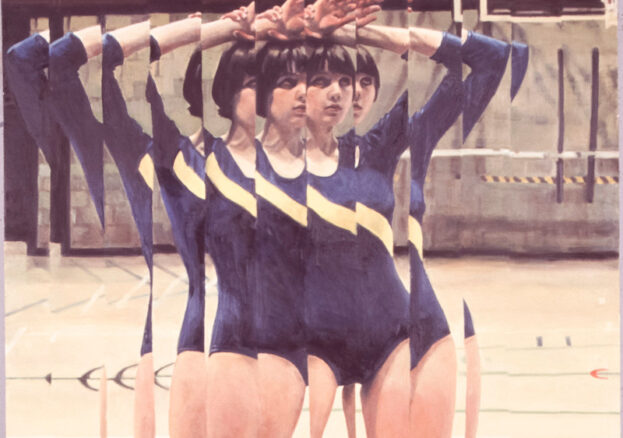 Celebrated as being among the most singular artistic voices of her generation, Lucy McKenzie's first UK retrospective is to be held this winter at Tate Liverpool, bringing together over 80 of her works from the last two decades. The major exhibition will reflect the remarkable range of themes that the artist has explored during this time, including the iconography of international sport, the politics of post-war muralism, music subcultures, fashion, gender politics, representations of women, and the frictions between private and public space. Across her practice lies a deeper interest in ideas of progress, démodé concepts of utopia, and fleeting moments of idealism.
Though the artist works across multiple mediums (including video, film, curation, installation, art books and sculpture), it is perhaps her work as a painter that she is most known for, having engaged with a wide range of past aesthetic movements and celebrated techniques – particularly trompe l'oeil – as a way of inhabiting, critiquing, and reimaging earlier styles and periods of art and design.
The show will feature numerous highlights, such as 'Quodlibet XXVI (self-portrait)' (2013), a work in which, what at first appears to be a sheet of A4 paper pinned to a corkboard, displays a partly redacted email thread between herself and a set of unnamed curators who wanted to display nude images of her taken by another artist. The email, and, by extension, the work itself, addresses the ethics of appropriation and the sexual politics of the art world.
Other key pieces include her early work 'Curious' (1998), which belongs to a series examining the eroticisation of female athletes in popular media, and a series of monumental paintings titled 'May of Teck', 'Town/Gown Conflict' and 'Kensington 2246' (all 2010), which together form an immersive U-shaped room. Highlighting her commitment to collaboration and refusal to be defined by medium or discipline, the exhibition will also profile her ventures into the world of fashion and design. In 2007 McKenzie founded Atelier E.B. with Scottish designer Beca Lipscombe, which started as an interior design company with the illustrator Bernie Reid but gradually shifted toward fashion and clothing. Through this, McKenzie investigates the complex relationship between art and fashion, and has created pieces exploring the artistic skill involved in window dressing, whilst also challenging our perception of the phrase as a pejorative term.
Bringing together a hugely diverse range of subjects and mediums, this long-overdue first UK solo exhibition should offer a fascinating insight into McKenzie's work.