RIBA North
Sara Jaspan, Exhibitions Editor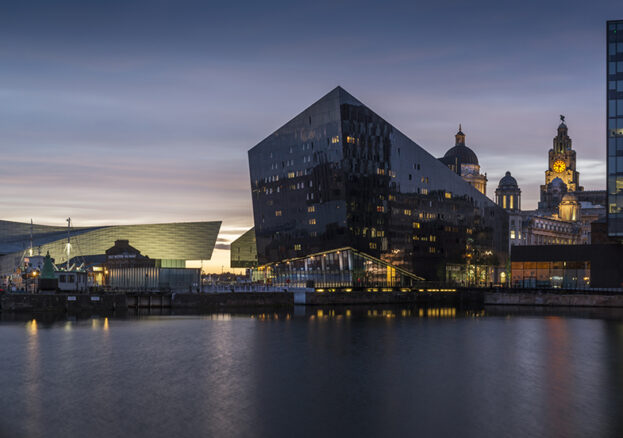 RIBA North is The Royal Institute of British Architect's new national architecture centre on the Liverpool Waterfront, which opened in June 2017. Designed by award-winning architecture firm Broadway Malyan, RIBA North is a place for anyone to discover more about architecture through its collections and rotating programme of temporary exhibitions, talks, tours and events.
At the heart of RIBA North is the City Gallery, which houses a permanent display about Liverpool's architectural past, present and future, and the processes involved in urban development and the evolution of the built environment. The gallery includes the Digital City Model, an interactive 3D model which recounts stories about Liverpool and the surrounding area, and which is used by professionals in the field to host public consultations, anticipate the impact of future development, and encourage the best design approaches.
Younger visitors are invited to become architects themselves in the centre's Lego city; RIBA North's own in-house, child-friendly construction site.
The RIBA North shop is curated by stylist Katie Patrick and offers a range of home, fashion and office products, with a special focus on Northern designers. These include ceramics by Sam Andrew and Joe Hartley; wooden kitchen accessories by Alex Devol from Wooden & Woven; bowls and beakers by designer Sue Pryke; blankets by textile design by Heather Shields; children cutlery by David Mellor; and leather bags by Ruth Pullan.
Upon the opening of RIBA North, RIBA's President, Jane Duncan, remarked: "We are particularly proud to strengthen our cultural and creative offering in the north of England, and to enable many more people to explore and understand the enormous impact that architecture and design has on all our lives."