LS Lowry: The Art and the Artist – An introduction to LS Lowry's life and work at Salford Museum & Art Gallery
Sara Jaspan, Exhibitions Editor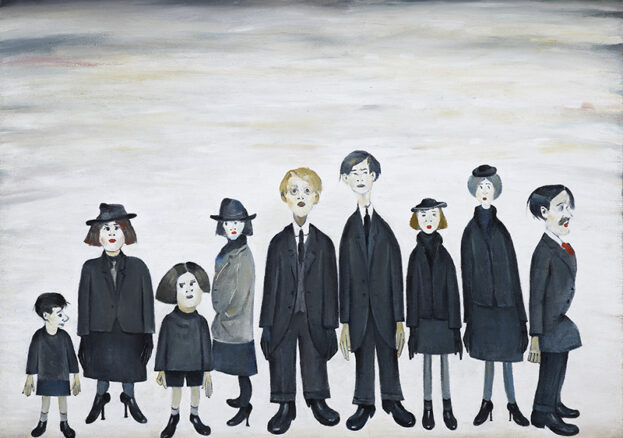 LS Lowry may have turned down a knighthood from Prime Minister Harold Wilson in 1968, but one of the few honours that the somewhat-reclusive, Stretford-born artist and rent collector not only accepted, but actively embraced, was his election as an Associate Member of the Royal Academy in 1955 and then Royal Academician in 1962. Indeed, such an honour is not to be sniffed at, given that the globally-renowned institution has comprised of many of Britain's leading artists and architects over its quarter-of-a-millennium long history.
Lowry's ultimate ambition was (in his own words) "to put the industrial scene on the map" and indeed he did so through his iconic portrayals of working-class life in early 20th century Salford and Manchester. Positioned not far from the cobbled streets where the artist's subjects once lived, today The Lowry arts centre is home to the world's largest public collection of his work. Yet, as part of a nationwide programme of exhibitions, talks and events being held to celebrate the RA's 250th anniversary, it is about to receive a number more, which will go on temporary display as part of the gallery's permeant LS Lowry: The Art & The Artist exhibit.
Find out more about one of Greater Manchester's most-loved figures with a one-off talk titled 'LS Lowry: The Art and the Artist – An introduction to LS Lowry's life and work' which will be held at Salford Museum & Art Gallery on 16 January, 7-8pm.