Louis Henderson: Overtures at HOME
Sara Jaspan, Exhibitions Editor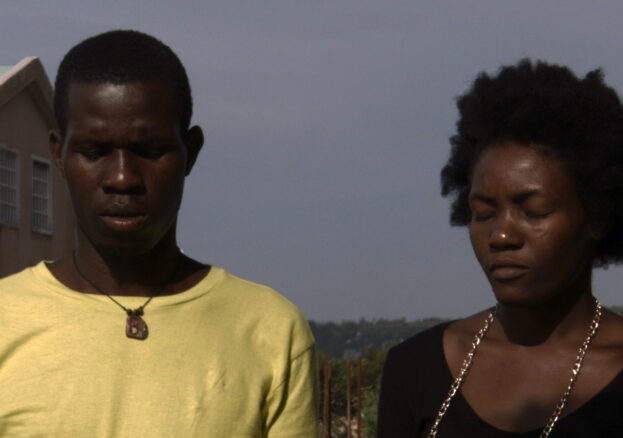 Known for his incisive critique of our current global condition – 'defined by racist capitalism and the ever-present legacies of the European colonial project' – award-winning artist Louis Henderson sits very comfortably within the wider vision for ¡Viva! 2018. Now in its 24th run, this year's edition of the festival focuses on Latin America's long history of political turmoil; a subject Henderson engages with directly in Overtures – a major new film co-commission and solo exhibition which will be presented this spring/summer at HOME.
Overtures takes its main point of departure from Monsieur Toussaint, a play by the Martinican writer and philosopher Édouard Glissant (1928 – 2011) that explores the last days in the life of Toussaint Louverture – a former slave best known as the leader of the Haitian Revolution (a successful anti-slavery and anti-colonial insurrection by self-liberated slaves against colonial rule in 1791-1804), who died in a castle prison cell in France in 1803. Rather than focusing on the play itself, however, Henderson's captures the process of collaboration between himself and a collective of eight young Haitian actors, poets and slammers, preparing to perform the work at the 2017 Ghetto Biennial in Port-au-Prince.
Through this nested-story devise, Overtures is a playful yet highly-charged piece that highlights the complexities of both fiction and translation (from French to Haitian Créole, the country's two official languages) when examining the endlessly complex trails of Haitian history.
Henderson's enigmatic approach to filmmaking is an attempt towards an 'archaeological cinema' – a form of film making that investigates the political problems inherent within institutional archives, and uses animist experience as a tool to "release revolutionary collective modes of being that can work towards the decolonisation of thought" (Henderson).
The British-born artist has shown his work internationally, including at New York Film Festival, The Centre Pompidou, SAVVY Contemporary, Gasworks and Tate Britain. Find out about the rest of the ¡Viva! programme, celebrating film, theatre and visual art from across Spain and Latin America, here.