Little Women: The Musical at Hope Mill Theatre
Kristy Stott, Theatre Editor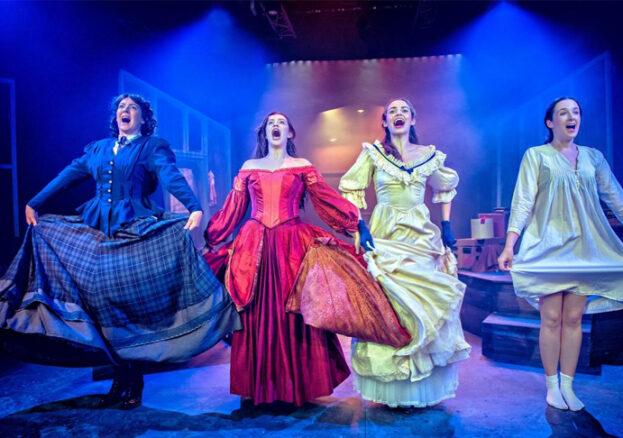 With a garland of five-star reviews tucked into their belts, Little Women is Aria Entertainment's fifth production at Hope Mill Theatre in just over a year. Following in the rather large footsteps of Yank! The Musical and Pippin, which both received a deserved London transfer due to the success of the run in Manchester, expectations have been set high for the European premiere of Little Women. It's also pleasing to see that the Hope Mill Theatre is building a sterling reputation for showcasing bold and brilliant musical theatre.
Louisa May Alcott's semi-autobiographical novel has captured hearts since it was first published in 1869. Set to the backdrop of the American Civil War, Little Women is a beautifully timeless and charming story about the four March sisters – Jo, Meg, Beth and Amy. With their father away fighting in the war, the sisters live at home with their hard-working mother and the story focuses on their passage from childhood to adulthood. A truly fascinating exploration of family, self-discovery and everlasting love.
The all-important musical score has been penned by the Grammy Award-winning Jason Howland, most noted for Beautiful: The Carole King Musical, with lyrics by Mindi Dickstein. And there's a lot to be said for bringing musical theatre to an intimate setting like Hope Mill Theatre – it all allows for a closer relationship between the cast and the audience.
Little Women promises to be a heart-warming production for all ages – for those children exploring the tale for the first time and for those who were gripped by the novel in their youth. This classic story teamed with a stunning musical score; the perfect combination of cast and creatives and that special sprinkling of Aria Entertainment magic ensure that Little Women is one of the hottest theatre tickets this year.