LIFF@HOME
Tom Grieve, Cinema Editor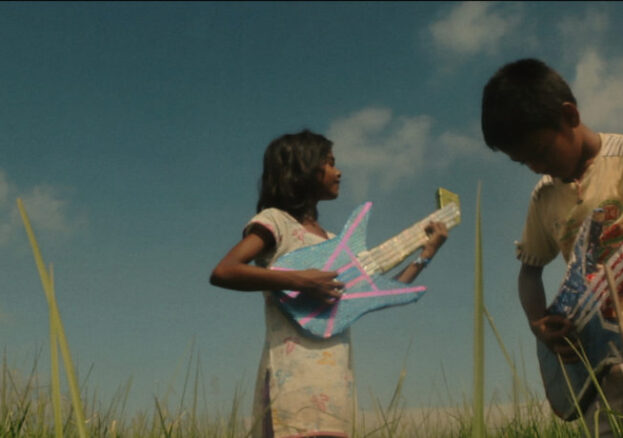 London Indian Film Festival, enters its ninth year with a line-up designed to be both entertaining and thought-provoking, whilst offering a "rare window into a billion South Asian lives in the sub-continent." LIFF is now Europe's largest South Asian film festival, and for 2018 organisers have put together a three-film highlights package for northern audiences, featuring the award winning Village Rockstars; British Asian comedy set in Blackpool, Eaten By Lions; and alternative family values comedy, Venus.
Screening over the weekend of 30th June – 1st July, the Manchester leg is co-ordinated by local film scholar Omar Ahmed, who curated the successful Not Just Bollywood at HOME last year. As with that season, LIFF@HOME brings us independent and alternative South Asian films, each presented with filmmaker Q&As designed to encourage audience engagement. Speaking about the line-up, Ahmed promises works which "will demonstrate the ways in which South Asian cinema continues to take on new and edgy subject matter from a refreshing perspective."
Director Jason Wingard, will be in attendance for Eaten By Lions (Sat 30 June at 15.30), a British comedy in which two teenage half-brothers – Omar and Pete – search for their roots, in a story that takes Omar to the northern seaside town of Blackpool. The film will be followed by another comedy in the form of Eisha Marjara's Venus (Q&A screening at 18:10), this one revolving around a Montreal Punjabi named Sid, who is set for gender surgery when a 14-year-old boy turns up claiming that Sid is his dad. Finally, on Sunday 1st July, Rima Das arrives for a screening of her multi award-winning Village Rockstars, a crowd pleaser set in a remote Assamese village, about a young girl with dreams of musical stardom.