Lauren Gault: Cithra at The Tetley, Leeds
Sara Jaspan, Exhibitions Editor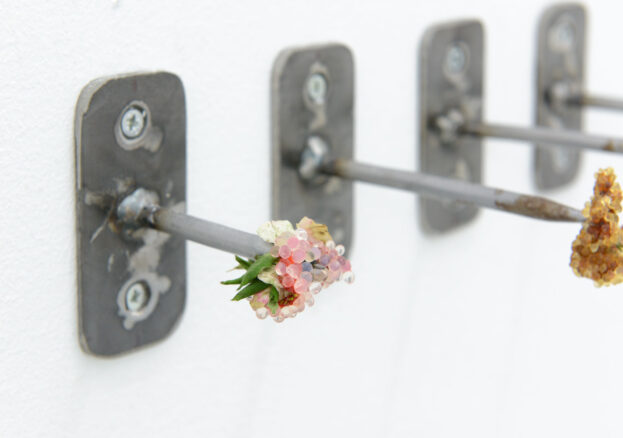 For some, the word 'farming' still carries bucolic associations and hints of a simpler, 'salt of the earth' way of life steeped in tradition. In reality, however, like most industries, the agricultural sector has been completely transformed over the last century-and-a-half by developments in science and technology. Particularly in the west, farming is an overwhelmingly mechanised, intensive, productive-driven process that harms nature as much as it cultivates, and treats animals as nothing more than units of economic worth. Yet humans are entirely dependent on the natural world for our survival.
For her upcoming solo-exhibition at The Tetley in Leeds, artist Lauren Gault will present a new body of work that explores the thresholds and close interdependency between wildness and domestication; engaging with a wide range of fields, such as contemporary agricultural practices, rewilding policies, biomaterials and archaeology.
The exhibition is informed by Gault's experience of growing up in rural Northern Ireland, and her research into the writings of her relative, Martha Craig (1866-1950) – an Irish-born female explorer, inventor, self-educated scientist, and author of the forgotten science-fiction novel, The Men of Mars (1907). The title of the show, Cithra, alludes to Craig's pseudonym 'Mithra' – both an ancient Roman god whose name meant 'guardian of cattle' or of 'in-between spaces', and the early Zoroastrian term for 'seed' or 'livestock'.
First presented at Gasworks in London in 2020, Cithra will consist of a series of works imbued with a mix of strangeness, beauty, carnality, and ethereality, which together explore themes of domestication, devastation, history, mythology, liminality and human-nonhuman relations. Working with materials ranging from stained glass and polished horn fossil to refracted light and ambient sound (developed in collaboration with composer Richy Carey and featuring field recordings, such as piezoelectric crystal ignitions, scrimshaws and bull growls), Gault creates a highly resonant environment that invites us to consider our relationship with the natural world in an entirely new way. This promises to be a truly novel, richly sensory exhibition. Don't miss.