Lark Hill Place 1918 at Salford Museum and Art Gallery
Gemma Gibb, Associate Editor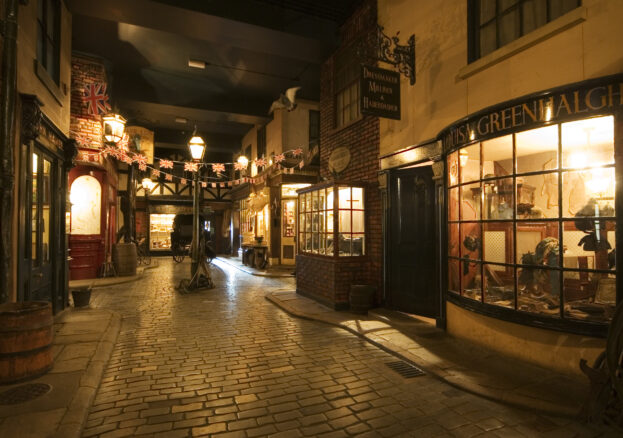 One of our top museums for families, the highlight of Salford Museum and Art Gallery (which opened in 1850 as the Royal Museum and Public Library) is the atmospheric Victorian street installation Lark Hill Place.
Created from many original shop fonts and set at dusk, Lark Hill has such a haunting atmosphere that even the coolest of kids (and grown-ups) will want to explore the street which is full of authentic interiors and curiosities. The shops and houses include a toy shop, music shop, chemist, pub, artisan's cottage and the printers of the local paper The Salford Reporter.
Normally preserved in time in 1897, for one year only starting this month Lark Hill moves forward to 1918 to mark 100 years since the end of the First World War. This subtly but powerfully altered street will show how the effects of the First World War, new voting legislation and changing opportunities for women and between social classes would have impacted on everyone who lived and worked in one street in Salford at that time.
Expect to encounter new stories such as Lark Hill House as a convalescent hospital for wounded soldiers, new jobs for the women of the street and the General Store adopting rationing . We love how this special museum tells its stories through a combination of interactive opportunities such as being able to engage with talented costumed characters and take part in everyday activities (such as shopping and washing) of the time, and also enables you to feast your eyes (and often hands) on incredibly special historical artefacts.
Keep your eyes peeled for wonderful photos of women at work, original Boots First Aid Cases which would have been sent to loved ones on the front line, a haunting "splatter mask" worn by tank crews to protect their faces from flying fragments on display in the convalescence home (at odds now resting in a civilian house) and an ostentatious Ostrich Feather Fan in the pawn shop, now that extravagant dress is frowned upon.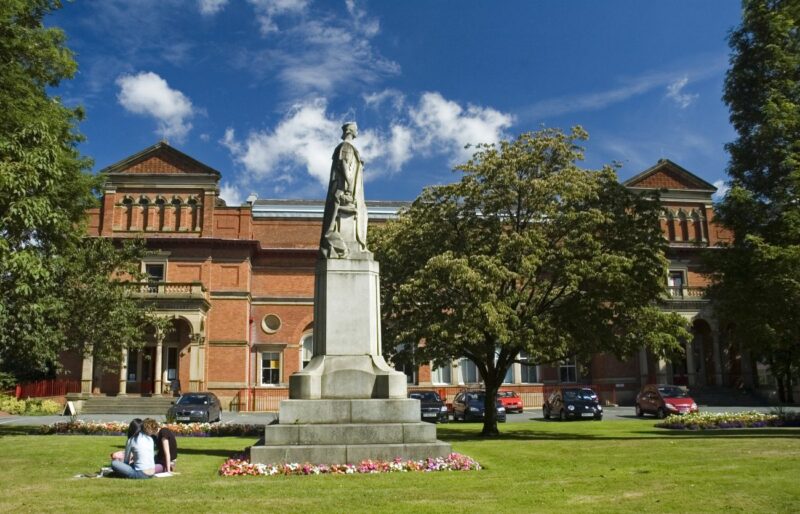 Brilliant to visit come rain or shine with the vast grasslands of Peel Park on the doorstep, permanent collections, changing exhibitions and welcoming café and shop (which famously sells slates as "Victorian ipads"), we love that this place is such an important part of our history. Said to be the first free public library in England, it is still operating in the same pioneering spirit with its rich mix of free access to history and culture galore today.
During school holidays don't miss meeing a character from the Street every Thursday,  Mrs Tomlinson's Sweet Shop every Friday and the opening of the General Store every Sunday.
Lark Hill Place will return to its 1897 setting in 2019.