Lancaster Literature Festival
Polly Checkland Harding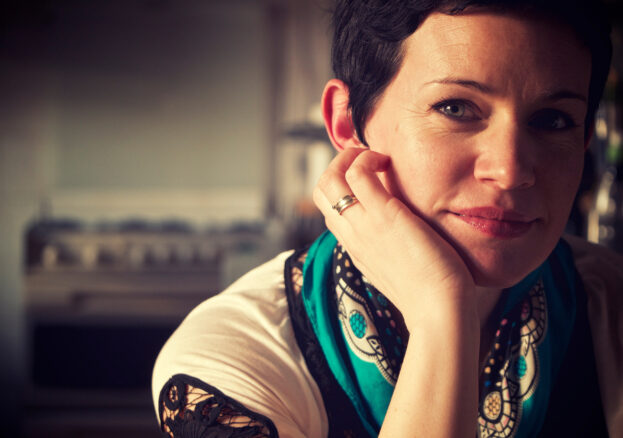 Lancaster Literature Festival celebrated its 40th anniversary in style in 2019, cementing its status as one of the oldest literature festivals in the country with appearances from writers including Sarah Moss and Ian McMillan, as well as the illustrator of a new coffee table edition of J. K. Rowling's Fantastic Beasts and Where to Find Them. Run by a volunteer board, the annual festival brings a full programme of literature events to venues across Lancaster every year. There are talks, readings, walks, exhibitions, workshops and more to be found in Lancaster Castle, The Gallery at The Dukes and even Lancaster's Pizza Margherita.
Authors speaking and appearing at past festivals include the award-winning poet and writer Jackie Kay – the Scots Makar or national poet laureate for Scotland since 2016 – acclaimed poet and essayist Kathlyn Jamie, and poet, critic, editor, playwright and novelist Sean O'Brien, thrice winner of the Forward Prize and author of The Drowned Book and The Beautiful Librarians. There are also regular appearances from figures in the publishing industry, such as Kevin Duffy of Bluemoose Books, a multi award-winning independent publisher which is based in Hebden Bridge. Novels published by Bluemoose Books have won the Walter Scott Prize, Portico Literature Prize, the Guardian's Not The Booker prize and The Northern Writers Award.
Alongside the annual festival, the Lancaster Litfest team is regularly involved in other wider projects, such as Walking Solo, a podcast based on walks taken in and around Lancaster by Polly Atkin and Jenn Ashworth. Litfest also runs the Litfest International Book Club, a friendly and open monthly discussion of the best works of contemporary fiction in translation – such as Based on a True Story by Delphine de Vigan, which won France's prestigious Prix Renaudot in 2015. Better still, sessions are often attended by the writers, translators and editors of the books themselves.