Kingdom at HOME
Kristy Stott, Theatre Editor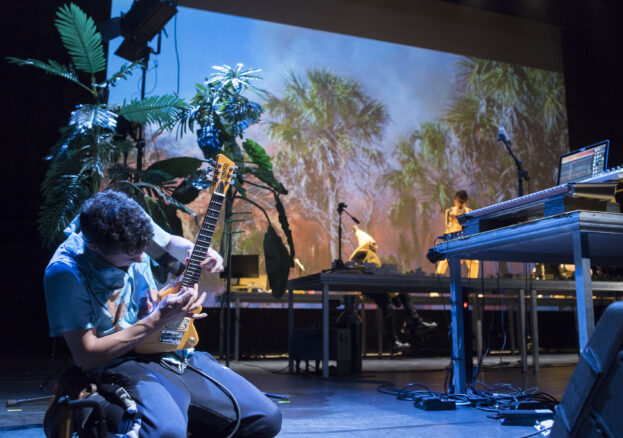 Following the success of Birdie in 2017, Señor Serrano are back at HOME Manchester's ¡Viva! Festival this April with their latest show, Kingdom.
Founded in 2006, the Barcelona based Señor Serrano are a theatre company who create original and innovative productions based on stories of human experience in the modern world. The troupe have received extensive international renown – and quite rightly so – they were the proud recipients of the Silver Lion at the Venice Biennale in 2015 and the City of Barcelona Prize in 2016. The company productions premiere and tour mostly internationally.
Stretching the boundaries of performance, Señor Serrano's productions fuse classical and experimental theatrical styles. Blending live film, scale models, text, performance and sound they create unique works which explore the discordant and complex world in which we live.
Receiving its premiere last July at the GREC 2018 Festival de Barcelona, Kingdom brings the history of capitalism and bananas together, and in a way which has never been done before.
'Bananas and King Kong, two totems of the system, two insatiable beasts that need to grow without limits, great devourers of resources, icons of masses but, above all, an inevitable condemnation for a system that can not stop growing although this pushes us towards extinction'.
Using video cameras, projection and live music, Kingdom explores the concept of cinema-in-real-time. By using the character of King Kong and actual footage from the original movie of 1933 and subsequent remakes, Kingdom seeks to examine international current affairs and expose the mechanisms of the Western social and economic system.