Kantina Weekender
Ian Jones, Food and Drink Editor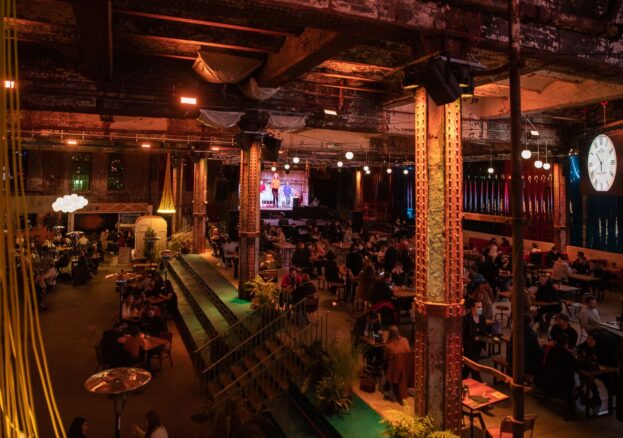 The team behind Escape To Freight Island bringing back the wildly popular Kantina Weekender. Kantina celebrates the joy of food and drink in all its forms. The weekender will showcase the culinary talent at Escape to Freight Island, and welcome some of the UK's most prestigious chefs, restaurants and bars, for next-level food & drink collaborations. And you can even bag yourself a free drink, see below for details.
It runs on Friday 10th June (from 4pm until 1am), Saturday 11th June (from 12pm until 1am) and Sunday 12th June (from 12pm until 9pm).
The line-up features the following, and more:
Tom Brown (Cornerstone, London) | Lap-fai Lee (The Foodist, Birmingham)
Ronnie Aronica (Bench, Sheffield) | Budgie Montoya (Sarap, London)
John Chantarasak (AngloThai, London) | Richard Turner (ex-Hawksmoor)
Pippa Middlehurst (Pippy Eats, Manchester)
A special supper club with Luke French from JÖRO in Sheffield
A Soho House exclusive cocktail bar
Bundobust
Michelin Star Oysters by Brad Carter with Laurent Perrier Champagne
A natural wine bar by Jack Wakelin (Bench, Sheffield)
And in true Escape to Freight Island style, the venue will host a bunch of non-food entertainment, from live performances to DJs, satellite events and more throughout the weekend.
Fancy a bonus drink too? Of course you do. Sign up to get a free pint here.