John Cake / Dead Cats and A Kinky Bus Pass at HOME
Maja Lorkowska, Exhibitions Editor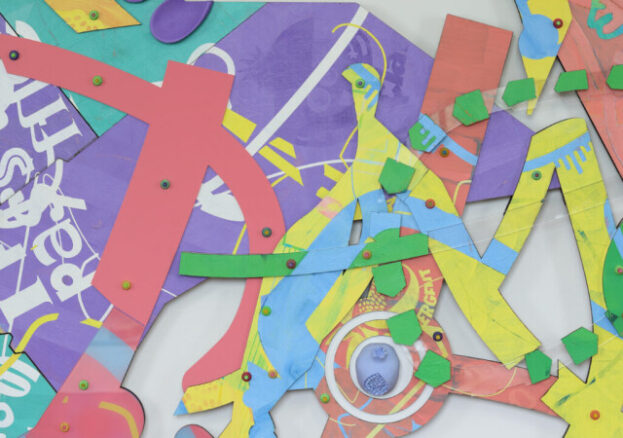 HOME presents a brand new solo exhibition by Manchester-based artist John Cake, bringing together various works in paint, print and installation.
Cake's work is produced from the perspective of "living artistically and autistically", focusing on daily life, personal rituals and noticing the nuance and absurdity in our everyday existence. 
The resulting exhibition takes the form of a wild mind map, weaving together visual fragments made using digital and analogue techniques. From lemons to tigers, Cake's works have a graffiti-esque, abstracted quality amongst the snippets and layers of imagery.
The exhibition title was chosen in honour of the artist's late cat Sheldon and is a testament to the connection between humans and their beloved pets. The 'Kinky Bus Pass' alludes to the dream for endless journeys that transcend the barriers of everyday life and take us somewhere new.