JMW Turner with Lamin Fofana: Dark Waters at Tate Liverpool
Maja Lorkowska, Exhibitions Editor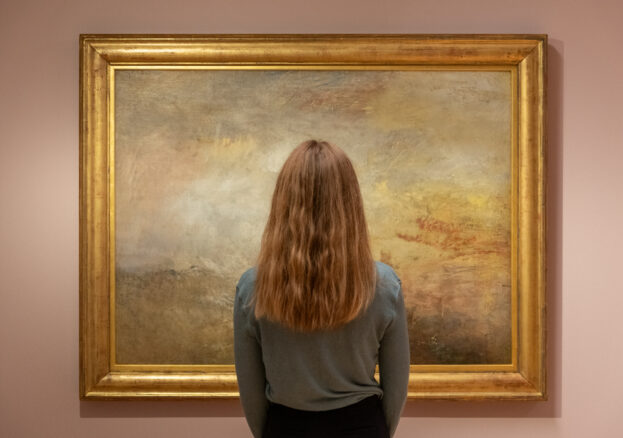 See Joseph Mallord William Turner's work like never before in this very special exhibition at Tate Liverpool this autumn, where the artist's paintings and sketched are paired with an immersive sound environment created by Lamin Fofana. In Dark Waters, both artists' work reveals something new about the politics of the sea, while heightening the power of each other's work by engaging multiple senses.
Turner is best known for his dramatic and experimental seascapes, with particular attention paid to the dynamism of the quickly changing subject matter, its colours and energy. His work is undeniably ahead of its time, and now Turner's genius can be admired once more by new audiences, enhanced by sound.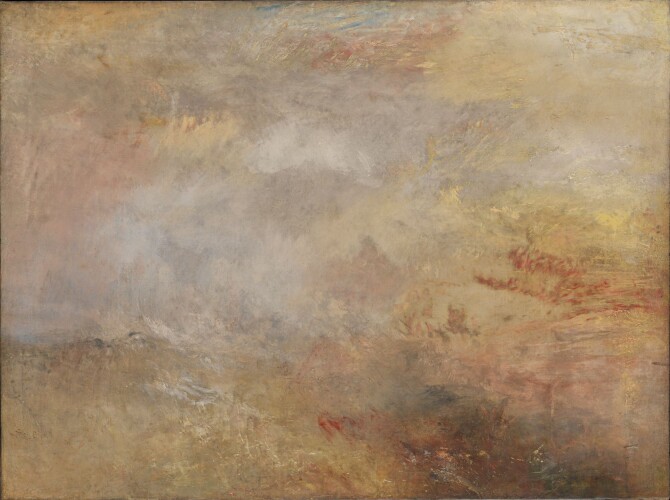 Lamin Fofana is a Sierra Leonean artist and musician whose compositions inspire a range of reactions from a sense of unease, contemplation, and anticipation in their steady, slow rises and shifts. Fofana's work is not only incredibly atmospheric, but each piece has a strong conceptual underpinning that inspires the tracks, often translating the writing of pioneering black authors into sound. His work will return to Liverpool once again, having recently taken part in the 2021 Liverpool Biennial with the piece Life and Death by Water, 2021.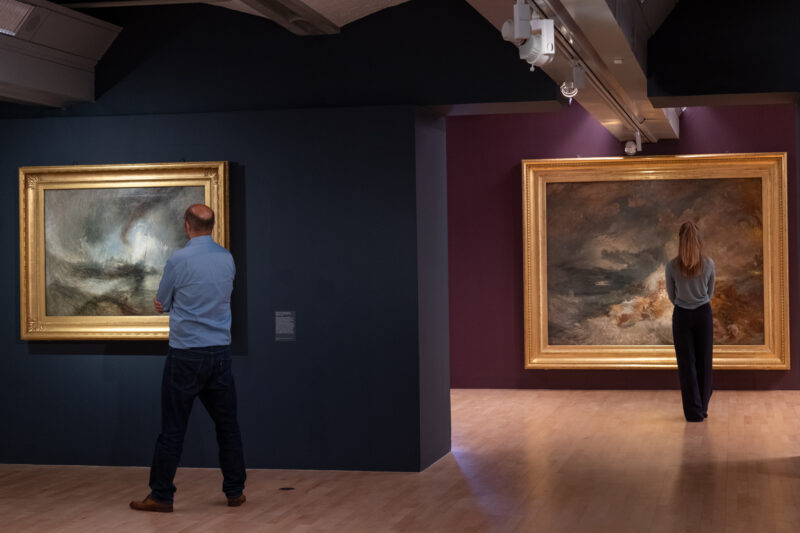 The exhibition makes the most of Tate's extensive collection, allowing viewers to encounter the works afresh, and enhancing each by combining the disciplines. It includes some of Turner's most famous seascapes, such as Snow Storm – Steam-Boat off a Harbour's Mouth, A Disaster at Sea (c.1835), and Sunrise with Sea Monsters (c.1845), all of which describe the perils of being at sea in Turner's signature expressive style. In his work, Fofana often focuses on the Atlantic and the horrors of the slave trade, particularly the Zong massacre of 1781 when 132 Africans were thrown overboard, while Turner painted the British coast he knew (although some believe he also portrayed the same events in the painting The Slave Ship, 1840). Indeed, the two artists are closer in subject matter and political concerns than they perhaps may seem at first glance or listen.
Perfectly located in the Royal Albert Dock surrounded by maritime history, Dark Waters is a feast for the senses and a powerful conceptual pairing.