Carcanet online book launch: Thinking With Trees by Jason Allen-Paisant
Sarah-Clare Conlon, Literature Editor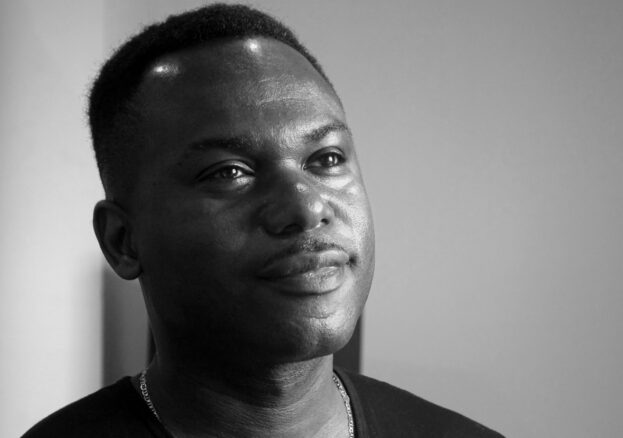 Following on from his recent appearance at the online launch of Carcanet's New Poetries VIII anthology, join Jamaican-born, Leeds-based poet Jason Allen-Paisant as he launches Thinking With Trees, his debut collection. As well as reading from the new work, Jason will be discussing it with Forward Prize-winning poet Malika Booker.
"Trees feature very prominently in my work," says Jason Allen-Paisant in his introduction to New Poetries VIII. "I come back to them again and again."
Jason is a lecturer in Caribbean poetry and decolonial thought at the University of Leeds, where he is also the director of the Institute for Colonial and Postcolonial Studies. As well as poetry, his creative writing extends to memoir and critical life writing, and he has published non-fiction in the form of a book of personal essays, entitled Reclaiming Time. His poetry addresses the issues of time, race, identity and class, and has been published in various journals including Granta, PN Review and Stand, as well as being broadcast on BBC Radio 3's The Verb, hosted by Ian McMillan.
"Trees feature very prominently in my work," says Jason Allen-Paisant in his introduction to New Poetries VIII. "I come back to them again and again." He grew up in a village in the rural centre of Jamaica and recalls that: "Trees were all around. We often went to the yam ground, my grandmother's cultivation plot. When I think of my childhood, I see myself entering a deep woodland with cedars and logwood all around. […] The muscular guango trees were like beings among whom we lived." Now living in Leeds, he goes walking in a nearby forest and says: "Here, trees represent an alternative space, a refuge from an ultra-consumerist culture…"
And, like William Wordsworth, whose poem he nods to in 'Daffodils (Speculation On Future Blackness)', they help him recover his connections with nature. He says: "The poetry trains its graze on what links us with the elements. What interests me is process: the composition and decomposition of objects, the ecologies that work to keep us alive, even when we are unaware of them. Occasionally, I am privileged to have a deep sensation of process and I leap into those moments."
Time is also prominent: "Racism pushes us into an attitude of always reacting: to hurt, anger, provocation, exclusion. This is a theft of time, a robbery of the connection that we are meant to have, as humans, with real life. In that sense, these poems are an expression of my taking time, in a societal context that creates the environmental conditions that disproportionately rob Black lives of the benefits of time: leisure, relaxation, mental and physical well-being, etc."
As always with Carcanet Press events, extracts of the text will be shown during the reading so that you can read along, and audience members will have the opportunity to ask their own questions. Registration for this online event is £2, redeemable against the cost of the new book – attendees will receive a discount code and details of how to get hold of it during and after the event.
Also check out the Carcanet website for other upcoming launch events: on 23 June, fellow Carcanet poet David Kinloch talks to The Owner Of The Sea writer Richard Price and, on 7 July, Emily Skillings, editor of Parallel Movement Of The Hands, is joined by poet Oli Hazzard to discuss the new edition of five unfinished longer works by John Ashbery, who died in 2017.