I Believe in Unicorns at Z-arts
Shekina Rose, Families Editor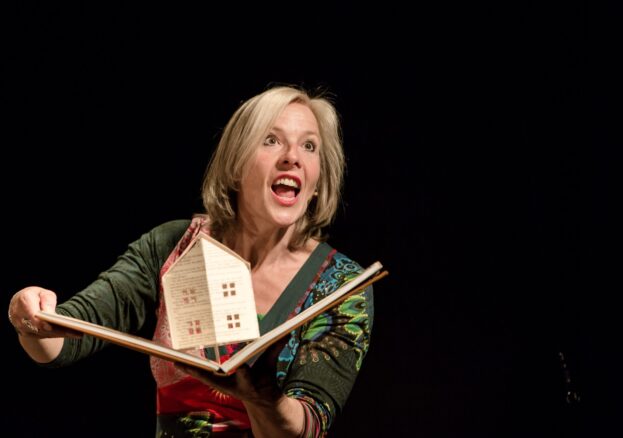 This October discover the power of stories at I Believe in Unicorns at Z-arts, in a special performance by award-winning storyteller Danyah Miller.
Based on the book by best-selling children's author Michael Morpurgo, this magical production will delight kids and grownups alike, as they embark on a journey with a young boy called Tomas. Tomas simply hates reading and school, but one day, he meets the Unicorn Lady in his local library, and it's here that everything changes! Tomas discovers the power of books, his own imagination, and finds out that perhaps reading isn't so bad after all.
Families of all ages will enjoy this vibrant show, set in a library packed with magical books that hold so much more than just stories within their pages. The production, which won an Argus Angel Award for Artistic Excellence at Brighton Festival, will spark the imaginations of audiences of all ages, and even parents will be believing in unicorns by the end of this show, we promise!
"Danyah's performance is a tour de force. The show is moving and memorable, a glorious example of the magic of storytelling. I didn't like it, I loved it!" Michael Morpurgo
I Believe in Unicorns is part of the fabulous autumn season of events and activities at Z-arts. Expect award-winning theatre shows, brand-new musicals, pantomimes, classic fairy tale retellings, exhibitions and interactive storytellings.