Hybrid Futures: The Poetics of Water at Castlefield Gallery
Maja Lorkowska, Exhibitions Editor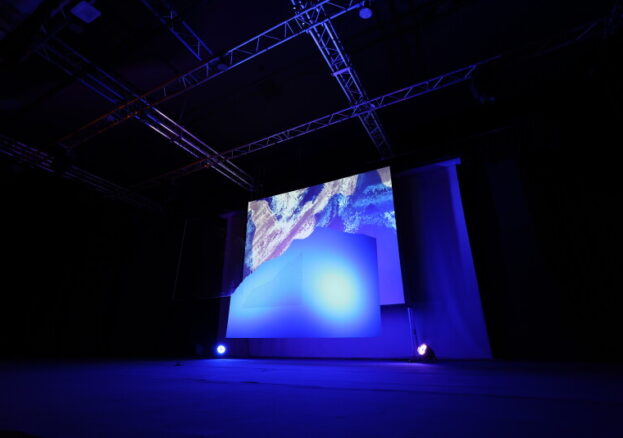 Castlefield Gallery presents The Poetics of Water, a brand new exhibition featuring the work of two artists: Parham Ghalamdar and Jessica El Mal. The display is part of the Hybrid Futures project – an initiative that acts on climate change by introducing sustainability in commissioning, exhibiting and collecting art for the region.
As the title suggests, water, and particularly rainfall, is the focus of the exhibition, albeit approached in entirely different ways by the two artists.
Jessica El Mal's multidisciplinary practice consists of research, workshops, co-curation and social interaction with a strong focus on collaboration. Her topical interests lie in ecology and care, two things that are inherently intertwined and realised through projects that aim to bring people closer to nature and green spaces, especially those with experience of migration.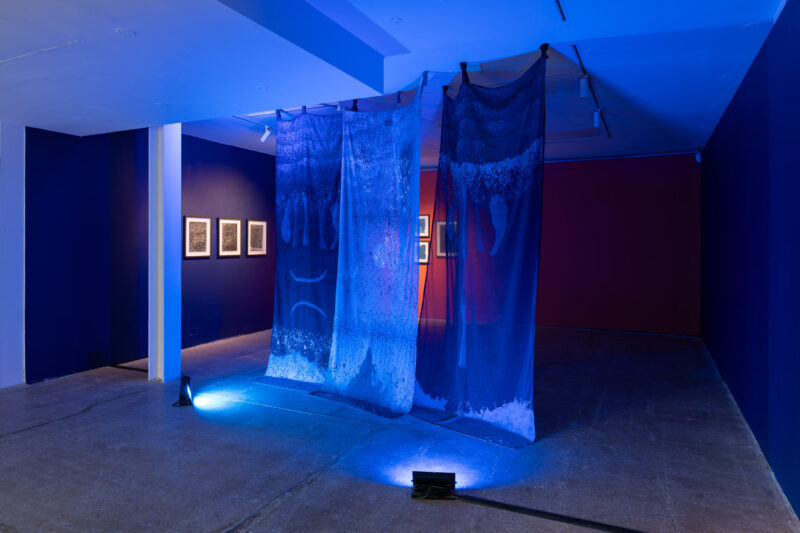 For The Poetics of Water she presents a new body of work in the form of cyanotypes (monochrome prints made by placing objects on a pre-prepared light-sensitive surface). The artist exposed light-sensitive surfaces to rainfall in Morocco which are exhibited alongside field recordings and poetry. Morocco regularly experiences periods of drought and water shortages which El Mal is bringing attention to, especially in contrast to the common Western view that rain is something of a nuisance.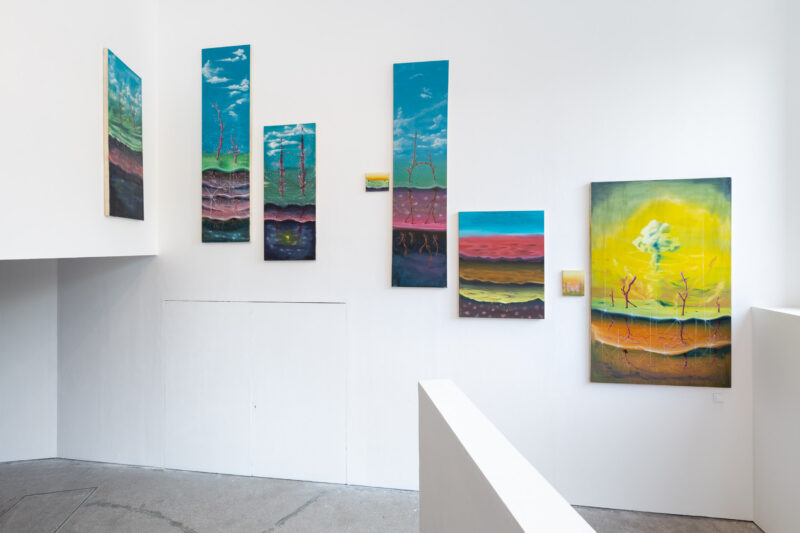 Parham Ghalamdar (whose work you may have recently seen at HOME), creates paintings, ceramics and media works. He studied MA in painting at Manchester School of Art, specialising in oil painting but also has a background in graffiti. He's recently also ventured into the digital realm by creating animations and enlisting the help of AI.
In The Poetics of Water, you will find his signature vibrant, slightly cartoonish painted works as well as ceramics depicting dystopian landscapes. In this particular set of works, the artist focuses on a recurring theme in Persian mythology: the struggle to prevent the separation of soil and water and the repression of growth and knowledge that this causes. Ghalamdar delights in and spotlights the absurd, so for him this dichotomy finds its reflection in the current conversations around the climate crisis, as the world struggles to come together to create meaningful change.
Hybrid Futures project is created in collaboration with Grundy Art Gallery in Blackpool, Touchstones Rochdale, University of Salford Art Collection and Shezad Dawood Studio.