Horizons Festival 2019 at HOME
Kristy Stott, Theatre Editor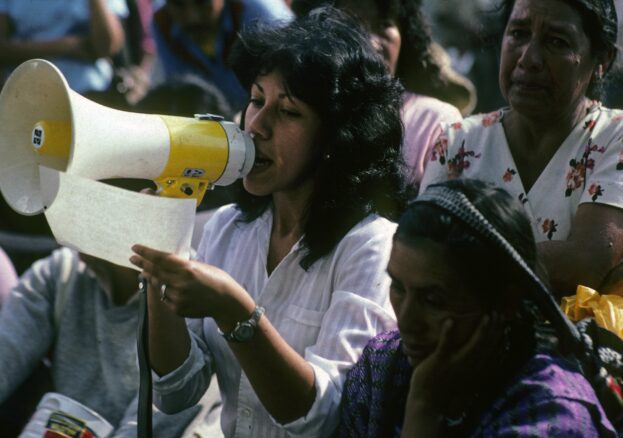 Running as part of International Refugee Week 2019, HOME's annual Horizons Festival celebrates artists and performers from all around the world who now live and work in Greater Manchester. Held in association with Community Arts North West (CAN), the festival boasts a full programme of exhibitions, films, performances, workshops and panel discussions alongside DJ sets, a club night and free events every night in the bar.
Celebrating international arts and global cultures, Horizons Festival illuminates the creativity, culture and resilience of Greater Manchester's new migrant communities. Now in its 2nd year, Horizons seeks to raise cultural awareness, challenge stereotypes and bring all of the vibrant communities of Manchester together.
In an exciting festival launch event, the HOME building will undergo a colourful transformation into a Sanctuary Souk global market place.
In an exciting festival launch event, the HOME building will undergo a colourful transformation into a Sanctuary Souk global market place. Bursting with free workshops, stalls and performances, this lively event will give festival-goers an introduction to some of the diverse global communities that make up Greater Manchester. There will be plenty of creative workshops to get involved with, including cultural dance, storytelling and a free expression discussion group – just drop by on the day.
Further highlights of the festival include Welcome to the UK, presented by PSYCHEdelight and The Bunker. This dynamic ensemble performance sets Britain as a hostile environment within a wild funfair. Packed with clowning and song, it raises awareness and vital conversation around some of the absurdities peddled in relation to global politics, the refugee crisis and Brexit. Performed by a group of 14 refugees, this stinging satire has toured nationally and internationally to much acclaim.
The festival will also feature a special performance by Tagné Tebu. A wonderful blend of jazz, African, Latin and Indo-Arabic influences, Declaration will take audiences on a musical journey around the Universal Declaration of Human Rights, and the UK's approach to it.
The festival will close with a Summer Solstice Global Rave – and everybody is invited. From the Democratic Republic of Congo to Iran, HOME's Theatre 2 space will be transformed into a global nightclub for this two-hour event. As the sun sets on the festival, Blanchard de Plaizir and Magic Shamen will both make their HOME debut. Blanchard de Plaizir will bring Soukouss – a unique dance form from the Democratic Republic of Congo – which fuses African and Latin rhythms. While Magic Shamen, inspired by his travel as a refugee from Iran, through Greece to the UK with a passion for Psy-Trance, will deliver a psychedelic set. Adding to the party atmosphere, Irfan Rainy will be spinning the decks in the café bar until late.
Almost all of this festival is free to attend – show your support, experience something completely new, and celebrate Greater Manchester's rich and diverse communities.