FREEPORT: Terminal MCR at University of Salford MediaCityUK Campus
Tom Emery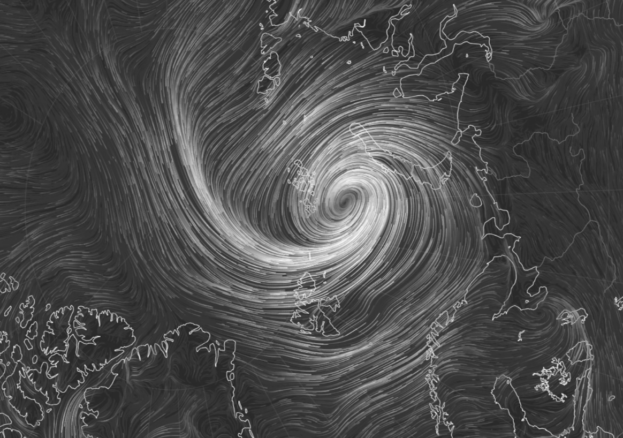 As part of their year-round programme, digital arts organisation Abandon Normal Devices (AND) is bringing their new project FREEPORT: Terminal MCR to Salford Quays, where they will take up residence within the University of Salford's MediaCityUK campus. Salford Quays provides an apt home for the project, positioned at the end of the Manchester Ship Canal, once one of the busiest ports in the UK and a key gateway to global trade. FREEPORT: Terminal MCR sees AND explore the newly evolving ways that trade, borders and even nations themselves are developing in the age of the internet.
At the heart of the programme is the main exhibition, which features newly commissioned work from a range of international artists experimenting with the overlap between art and technology. One of the highlights will see two artists' collectives, !Mediengruppe Bitnik and Omsk Social Club, collaborate with their CryptoRave – Rave Enabler project. Using cryptocurrency – a digital alternative to traditional banking, such as Bitcoin – the artists are able to generate funding for their 'CryptoRave' dance-parties, allowing them to be truly independent and self-sustainable. Visitors to AND will be able to see this cryptocurrency being 'mined' in real-time, and even earn their own ticket to future 'CryptoRaves' using the 'Rave Enabler' website.
As part of a programme of free talks – all taking place on Friday, 15 February – visitors will be able to learn more about the technologies used in CryproRave – Rave Enabler, where academic Dr Rachel O'Dwyer and musician Ollie Zhang will discuss how these technologies can be used to help support and develop art and culture. These talks, each focusing on a different aspect of the exhibition, will provide a vital insight into the latest developments in internet technology, giving audiences an accessible point of entry to something that can seem daunting and complex.
Another part of the exhibition, artist Lisa Rave's film Europium, will examine something closer to home, smart-phone screens and paper currency. Although they seem like they would have nothing in common, they are brought together by Europium, a rare mineral used in the manufacturing process for both the Euro banknotes and smart-phone screens. Viewers are invited to consider the environmental impact of these everyday aspects of our lives, as well as the ties to the history of colonialism, as there are plans to extract Europium from under the Bismarck Sea in Papua New Guinea, an island that was under the rule of various colonial powers until 1975.
Continuing AND's pioneering work with digital art and culture, they have developed nnn.freeport.global, a website that will host artwork digitally, in addition to the programme at Salford Quays. Allowing for a worldwide reach, the website will provide a platform for these artworks, and for a wider discussion to continue long after the programme itself has ended, a fitting legacy for the project, asking us to invest in considering how technology and the internet shapes our lives.