Litfest 2023 at various venues and online
Sarah-Clare Conlon, Literature Editor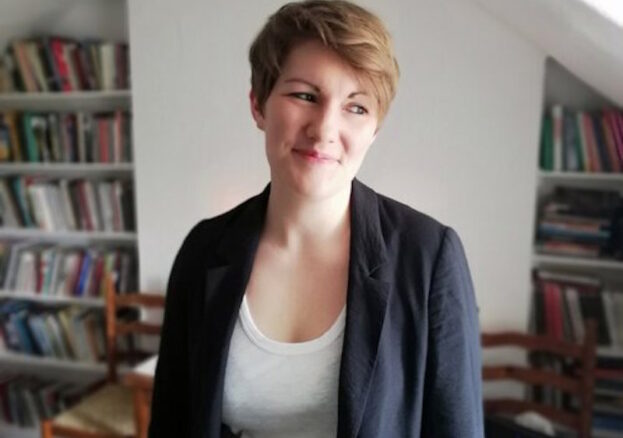 Autumn is officially here, and with it comes the special weekend edition of Litfest, Lancaster's annual literature festival, and the fabulously accessible chance to take part either in person or virtually from 5 to 10 October.
The special autumnal edition features a packed hybrid programme of poetry, prose, history, crime, memoir, plus the 2023 International Fiction Lecture, and you can book a free spot or choose "Pay What You Can" (recommended price of £8 for an in-person ticket or £5 to watch online). If you can't make it to Lancaster city-centre venues The Storey or The Dukes, fear not, as Litfest's online streaming platform Crowdcast means you can join live wherever you are in the world – or you can enjoy recordings of the events on a 30-day catch-up.
The Litfest Autumn Weekend 2023 kicks off on National Poetry Day, with a special event hosted by poet and playwright Caroline Bird, whose sixth collection, The Air Year, won the Forward Prize for Best Collection 2020 and was shortlisted for the Polari Prize and the Costa Prize. Her previous collection, In These Days of Prohibition, was shortlisted for the 2017 TS Eliot Prize and the Ted Hughes Award, and she was one of the five official poets at the 2012 London Olympics. Manchester-based Carcanet Press published her latest book, Rookie, her Selected Poems, in May 2022.
We've also clocked last year's Forward Prize for Best Collection winner on the bill – Kim Moore (for All the Men I Never Married; her latest book is Are You Judging Me Yet? Poetry and Everyday Sexism) is in conversation with Polly Atkin – and we've spotted that Lancaster University's Zoe Lambert will be chatting to Jo Baker and Manchester-based James Clarke, who we featured recently talking about his latest book Sanderson's Isle.
Another event that piqued our interest is Four Poetry Pamphleteers, hosted by Eoghan Walls and looking at pamphlets – short collections that allow emerging poets to bring their work to public attention or give established poets the opportunity to focus on a particular theme. Eoghan Walls teaches English Literature and Creative Writing at Lancaster University, and has published two poetry collections with Seren, The Salt Harvest and Pigeon Songs, and the novel The Gospel of Orla (Seven Stories). The four pamphleteers are Natalie Sorrell Charlesworth (Fleet Salvage, published by Broken Sleep), Neil Curry (Things Being Various, Wayleave Press), Roshni Gallagher (Bird Cherry, Verve Poetry Press) and Dan Power (Memory Foam, his second pamphlet, is published by Doomsday Press).
The main Litfest will be back in Spring 2024 – this year, it ran from 17 to 26 March with two days of family-friendly activities and events, including events with Frank Cottrell-Boyce and the festival's Reader in Residence Sophie Anderson, and a full poetry day, with readings by Zaffar Kunial, Sean O'Brien, winner of the 2022 Forward Prize Stephanie Sy-Quia and Litfest's Poet in Residence Katie Hale.