Leeds College of Music
Johnny James, Managing Editor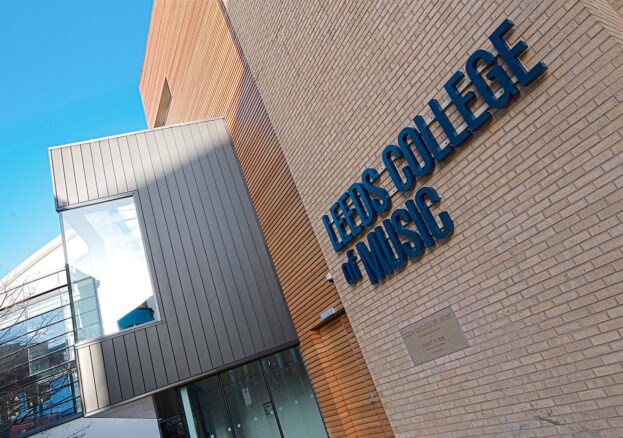 Leeds College of Music (LCoM) is the largest specialist conservatoire in the UK, delivering expert music and performing arts education to a community of over 1200 students. Their broad offering spans undergraduate and postgraduate degree courses, numerous short courses and Junior LCoM for young musicians and performers.
Situated in the heart of Leeds' cultural quarter, LCoM is artistically ambitious, quality-driven and industry-focused, placing strong emphasis on developing career-ready musicians, performers, producers and entrepreneurs.
Leeds has a vibrant music and arts culture, which is evident across the city, both via its strong independent creative scene, and the region's leading cultural institutions, making it the perfect backdrop to studying creative arts.
The conservatoire also hosts an eclectic, year-round programme of performances and masterclasses, as well as larger scale conferences and events.