Flying Carpets at Manchester Museum
Gemma Gibb, Associate Editor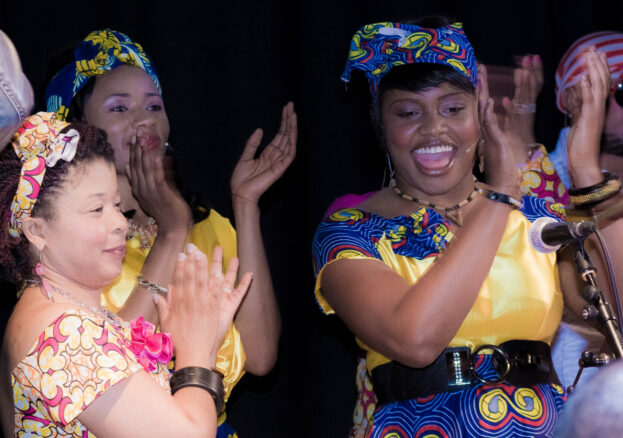 The spaces of Manchester Museum are set to be transformed for three performances throughout Saturday daytime by refugee artists as part of Manchester's wonderful Journeys Festival International.
Expect music, dance and storytelling from across civilisations and continents from three female Iranian and Congolese artists whose lives have been re-routed by war and conflict and whose work inspired by working with Manchester Museum's collections.
Experience a lively night in a Congolese village with singer-songwriter Emmanuela Yogolelo as a response to the fabrics in the museum's Ancient Worlds Gallery and the "Kanga" fabrics of her homeland which hid messages in a suppressive regime.
Iranian artist (and former political journalist) Fereshteh Mozaffari reflects on the meaning of archeological treasure in times of conflict and a tribute to Ishtar, Mesopotamian Goddess of love, beauty, war, and political power.
Meanwhile digital artist Mahboobeh Rajabi's depiction of a professional-dancer-turned-refugee, overwhelmed by language barriers and bureaucracy, is poignantly set in the museum's grand, Victorian Living Worlds Gallery, home to a watching taxidermy collection.
We love that families can experience these brand new stories and reflect on diverse histories in a changing world in a Museum built for the people of Manchester in 1887 to improve knowledge of other societies and civilisations, no matter how distant at the time.