DM17: Buzzcocks with support from PINS at The Ritz
Alison Criddle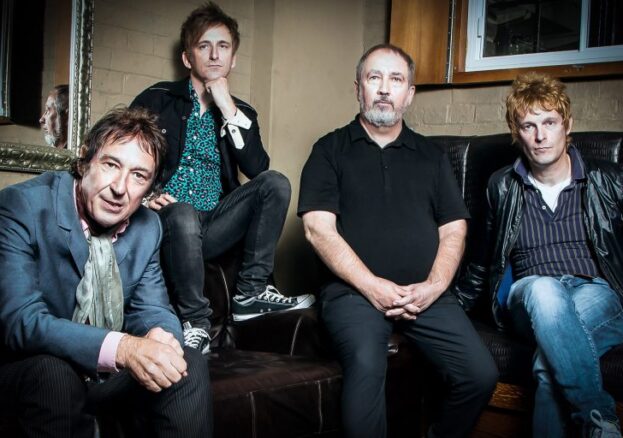 Support for the gig at The Ritz comes from contemporary all-female Manchester rock band PINS (Bella Union). PINS recently collaborated with Iggy Pop in their Bad Thing EP and in 2015 opened for Sleater-Kiinney on the UK leg of their tour.
Three exhibitions around the city complement Buzzcocks' performance. 'Time's Up!' celebrates the formation of Buzzcocks Mk1 when Howard Devoto met Pete Shelley at the University of Bolton and played their first gig there. 'Fizzing at the Terminals' displays a retrospective collection of designs by Malcolm Garrett from 1977 until the present day, and 'Orgasm Addict Reframed' invites local and leading designers from around the world to re-imagine the sleeve for the single Orgasm Addict that turns 40 years old this month. Curated by Design Manchester, Secret 7" and DR.ME the exhibition will feature Michael C Place, Craig Oldham, DR.ME, Swifty, Judy Blame and numerous others all offering their versions of the controversial sleeve.
Artwork and projections from the 'Fizzing at the Terminals' and 'Orgasm Addict Reframed' exhibitions will be displayed around the venue during the gig and exclusive merchandise will be available to buy on the night.