Fagin's Twist at the Epstein Theatre
Kristy Stott, Theatre Editor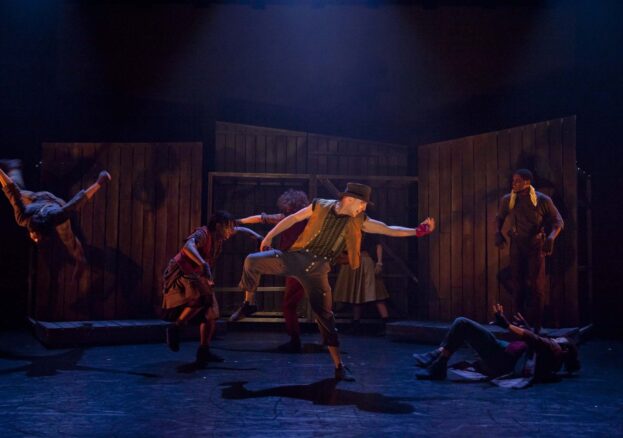 Fagin's Twist is the untold story of a notorious, complex and perhaps misunderstood villain. An ambitious dance show, based on the story of Oliver Twist. The narrative tells the story of Fagin and Bill Sykes' childhood, imagining how it may have resembled Oliver's. They are corrupted by greed, and worn down by poverty. The streets are a place of little comfort and no easy redemption, and there is no fairy tale ending.
See Dicken's Oliver Twist in a shadowy new light. Tony Adigun's Avant Garde Dance flips your expectations of five familiar characters with their unmatched contemporary hip-hop style.
Performed at the Epstein Theatre as part of Liverpool's LEAP Dance Festival 2018, Fagin's Twist is commissioned by Theatre Bristol, East London Dance, Pavilion Dance South West, Dance East and The Place. Supported using public funding by the National Lottery through Arts Council England.
Fagin's Twist is a full evening dance work suitable for families with a popular, classic text at its core.