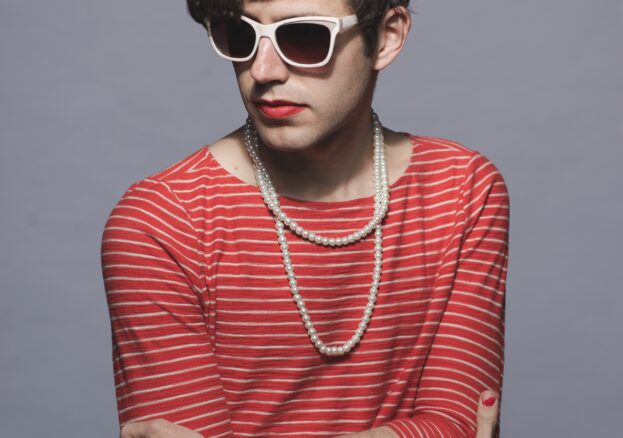 Ezra Furman's Perpetual Motion People was released 6th July 2015 via Bella Union.
Perpetual Motion People is a chapter in a musical career that redefines slow-burning. Day Of The Dog was already the American's fifth album; looking back, it seems extraordinary that these early records passed relatively under the radar, given Furman's inspirational blend of seminal influences, from Fifties skiffle and doo-wop to Sixties garage and the righteous mix of urchin charm, winning melody and caustic humour of Jonathan Richman and The Violent Femmes. But Furman is a true original, equally tapping the godheads of power pop and country blues, with honking saxophone as much a lead instrument as guitar.
Summer 2015 saw the release of Furman's most fully realised and streamlined record, chock-full of snarling, zestful tunes and invested with the feeling that, this time, people are paying attention. "One of the main things my music is about is feeling totally insane!" Furman concludes. "I feel desperate a lot – desperate to try to explain something, I'm not sure what it is. You can hear it in a lot our songs; that I'm trying to shake people by the shoulders and explain something. And when you feel like that, here's some music to put on!