Easter Weekender at The Refuge
Tom Grieve, Cinema Editor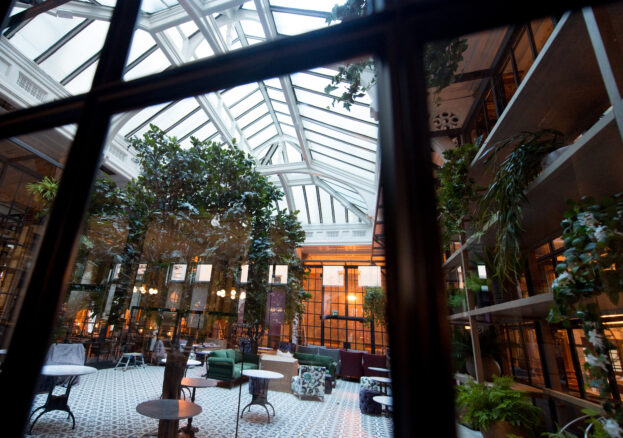 The Refuge have planned a full weekend of events and collaborations to celebrate this year's Easter Bank Holiday with activities suitable for people of all ages and proclivities. Starting after work on Thursday 29th March the weekend kicks off with an evening of music from 40-year veteran record collector Dr Sid Honey Cooler, who will take listeners on a musical journey from the 1920s to the fifties, taking in blues, swing, original R&B and everything in between.
Crate diggers and vinyl heads will want to head back the following day as The Refuge's basement is transformed into a record fair featuring the likes of Ransom Note, Hi-Tackle and Beatin Rhythm. There'll also be a one-off Charity Shop Stall with all records priced at £1. Not your usual charity haul, this will be a selection of records kindly donated from esteemed selectors such as, Mr Scruff, Unabombers, Paulette, Krysko, Justin Robertson, Jason Boardman, James Holroyd and many more, with all proceeds going to a local charity, 10000HRS.
Saturday begins with a yoga class, swiftly followed by an interactive drawing social hosted by Overdrawn, featuring local artists, art battles(!?), auctions and a pop-up shop. The evening sees a late-night takeover from A LOVE FROM OUTERSPACE, with Andrew Weatherall and Sean Johnson who return following their 2017 gig.
Then, it's family time on Sunday 1st April as Bluedot Festival arrives from Jodrell Bank to curate the final day of The Refuge's Easter Weekender. Bluedot, the UK's only festival of science, art and music, are set to transform the basement into a space for science experiments and intergalactic interactive children's entertainment, with a "psychedelic egg hunt" named  "I am the Eggman" (what else?) suitable for children of all ages, scheduled from 10:30-11:30am.
The afternoon sees a family disco, run by the Playhouse Project with a soundtrack by Lil' Fi from The Whip. Of course, Bluedot Electron Robot of the Elixir Circus crew will be ready to teach everyone its signature moves. Later in the day the festival hosts a Sounds from Space talk and Q&A, led by Tim O Brien, Associate Director of Jodrell Bank Centre for Astrophysics, before rounding out the weekender with a chilled, cosmic inspired DJ set in the bar.