MIF23: Each Tiny Drop at Mayfield Park
Shekina Rose, Families Editor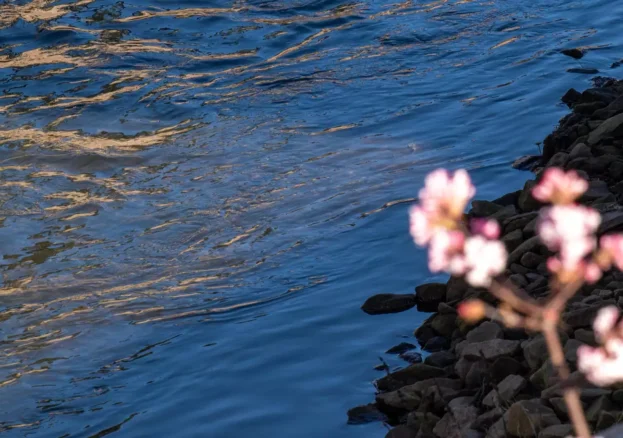 Celebrate the start of Manchester International Festival 2023 with Each Tiny Drop, a joyful gathering on the banks of the River Medlock at Mayfield Park, highlighting togetherness, cycles and connection, with ourselves, each other, water and nature.
Drawing on ancient practices and river rituals from South Asian culture, this restorative event from artist Risham Syed and Artistic Director and CEO at Trigger, Angie Bual, invites you to collect water specially transported from the Soan River in Pakistan and steward it into the River Medlock. You can also join in with singing led by a chorus, or if singing isn't for you, just take a moment to relax and reflect while bathing in the beautiful melodies.
Just as rivers from all over the world flow into our seas and oceans, in true MIF spirit, Each Tiny Drop will celebrate how people all over the world flow and join together too, not only with one another, but with the water that makes up 71 percent of our planet.
Speaking about the event, artist Risham Syed says:
"Each Tiny Drop is a coming together of ideas, emotions and thoughts as rivers Soan and Medlock meet. It is an introspection to evoke from our collective memory, the experience of togetherness with nature and with the rest of the world. To experience togetherness with ourselves, our surroundings, and the earth is to know that life is inextricably connected, resilient and is one, wherever it may exist."
A Lahore-based artist, Risham Syed uses painting as well as other mediums to explore questions of history, sociology, and politics. Lahore, Risham's native city, plays a huge part in her work, as do questions about how the colonial history of the region has impacted it today. Her use of fabric, embroidery, found objects, along with her painting allows her to weave in the present moment with history and intimately connect to human nature in a very special way.
This is not the first time we have been lucky enough to have Risham's art in Manchester. In 2017-18 her work was part of the 'Beyond Borders' group exhibition at Whitworth Art Gallery. With Risham's extensive experience within this art form complemented by Angie Bual's direction and creativity, this is an event not to be missed, and it's free!
What you do at Each Tiny Drop is up to you. Take it at your own pace. This is a chance to 'go with the flow' and enjoy time you might not always have, to just – be – either alone, or with your family and friends.
Each Tiny Drop is an insight into the wonder, renewal and hopefulness of our world, nature, and human kind. It is a reminder that we all have a part to play in the health of our rivers, the earth, and our relationships and connections with those around us.
Tickets are free, but booking is required.