Digital Dimensions at Eureka!
Sarah Gaffney-Lang, Families Editor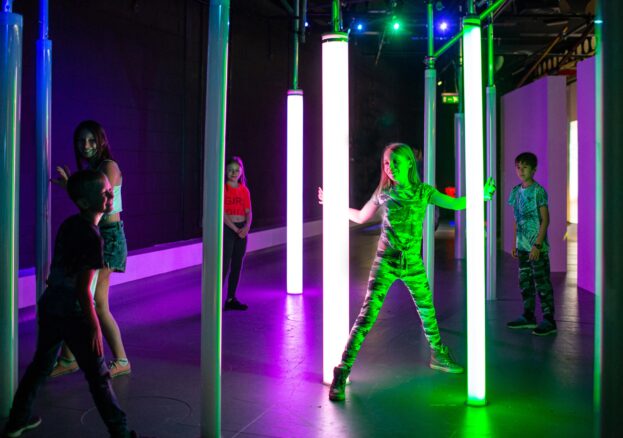 If you've been to a festival or arena gig in the last five years you've probably witnessed some pretty impressive digital light shows. Digital Dimensions at Eureka! gives you and the family a chance to get up close and personal with some of the cutting edge technology used in the staging of shows for the likes of Beyoncé & Jay-Z and Take That.
As the National Children's Museum, Eureka! know how to tick all the boxes when it comes to activities for kids. Digital Dimensions encourages children to run, touch, jump, dance and generally throw everything they've got into the action. Giant motion-tracking projections capture children's movements as they interact with what they see. Exhibits include touch-triggered 3D shapes and luminous touch-sensitive pillars of light.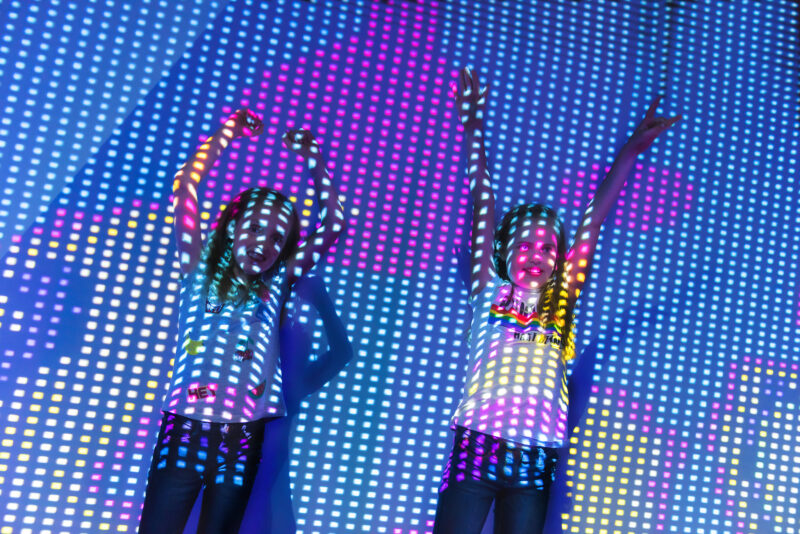 The exhibition is housed in the aptly named, Spark Gallery, where the programme is designed to ignite children's passion for creative digital technology. This is certainly one of the most ambitious shows the Spark Gallery has hosted and recognises that play is key to learning for young minds. Children (and their grown ups!) can test their memories and coordination in a game against a series of 3D musical cubes. Get the whole family working together to remember patterns, which will prompt new sounds and a colourful chain reaction.
https://www.youtube.com/watch?v=afgVsQiwpBc
Digital Dimensions is the result of a collaboration with Backstage Academy and has been produced by students studying for a BA in Live Visual Design & Production. Through this three year degree course students focus on the innovative world of video and light projection for live events. Digital Dimensions forms part of the student's degree work. Who knows, it may well inspire your little people to focus their creativity on the cutting edge world of digital art.
The exhibition contains some flashing visuals, which may be unsuitable for visitors with photosensitive epilepsy.