EuroFestival: Dialogues at the Bluecoat
Maja Lorkowska, Exhibitions Editor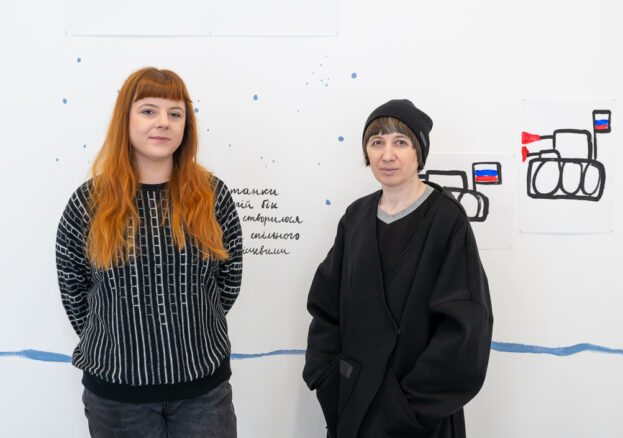 As Liverpool enjoys the colourful chaos of Eurovision, the EuroFestival brings 24 brand new commissions to the city, transforming its corners and bringing us closer to Ukrainian culture. As part of the festival, the Bluecoat is home to Dialogues, a collaborative exhibition from artists Alevtina Kakhidze and Ellie Hoskins.
Despite the distance, the two artists share a visual language and sense of humour, even, or perhaps in particular, in the face of adversity and crisis.
Ukranian artist Alevtina Kakhidze's recent work deals with the war against Ukraine and using drawing as a tool for assessing the impact of the conflict on her family and neighbours. Her intimate drawings charting responses to the terrors of war happening on the doorstep really capture the raw emotion of the artist. In just a few lines and two colours, Kakhidze can communicate her reactions to an unimaginable situation.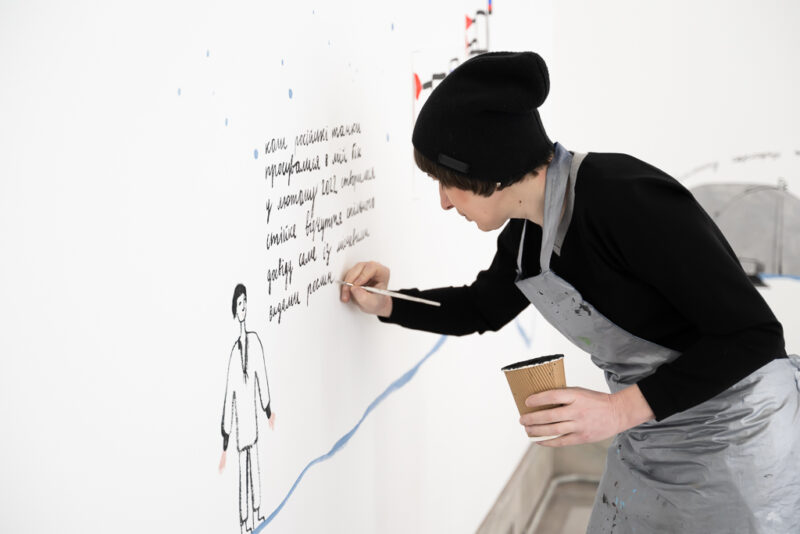 Liverpool-based Ellie Hoskins' practice exposes the internal struggles we all face, revealing some of the most delicate and vulnerable parts of the human condition, oozing with extreme honesty yet sprinkled with humour. Her wryly critical commentary often focuses inward, with incredibly relatable observations and critique of ourselves and the our immediate surroundings.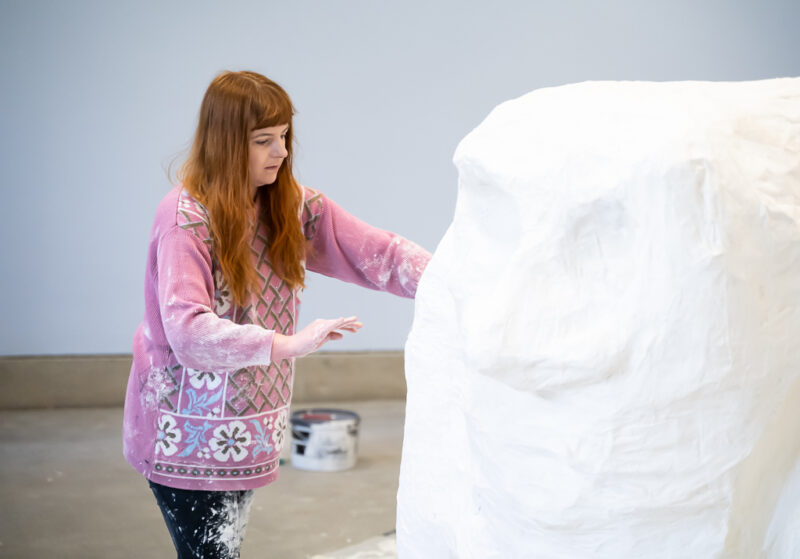 Both artists utilise very direct forms of communication, such as drawings, performances, animations, sound and perhaps most importantly, text. Words are the foundation for all of the work and its directness, transcending countries and circumstances, to expose some of the most essential, stripped back aspects of being human. Dialogues presents brand new work created directly in the galleries as well as on the outside of the building on Blundell Lane.
Senior curator at the Bluecoat Adam Lewis-Smythe described the EuroFestival celebrations as fitting for a city that "does solidarity really well" and this perfectly summarises the spirit of the EuroFestival celebrations – a show of solidarity that offers opportunities to enrich our everyday lives by coming face to face with new worlds and contexts.