Demon Dentist at the Manchester Opera House
Shekina Rose, Families Editor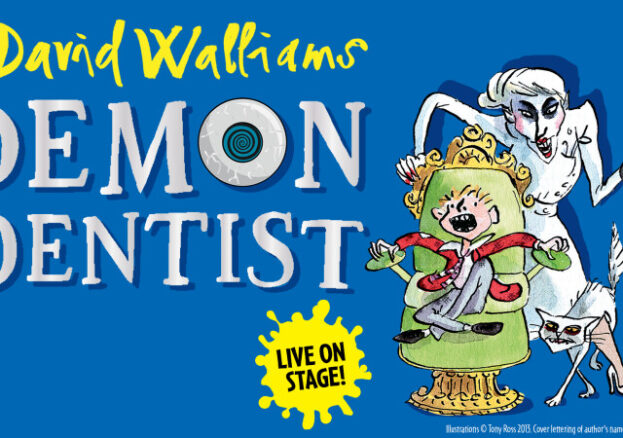 WARNING! This is not a show for the faint hearted…
Demon Dentist Live On Stage, based on the best-selling book by David Walliams, is coming to the Manchester Opera House on Thursday 13 October – Saturday 15 October 2022, f0r a fast paced, action-packed and heart-warming production for children and their grownups to enjoy (and maybe be a little bit spooked out) together.
Strange and horrible things are happening in little Alfie's town. Children are putting their teeth out for the tooth fairy, and waking up the next day to find nothing but disgusting things under their pillow! Alongside these night-time terrors, there's a new dentist in town. She is like no one the children has ever met before, with gleaming white teeth and eyes as black as night AND she wants all the children to call her 'mummy' – creepy, or what?!
Alfie has really rotten teeth, and unfortunately for Alfie, the Demon Dentist has a sly and evil plan for him. Can Alfie stop her, before it's too late for himself and the other children in town? Together with his friend Gabz, they begin to uncover the truth behind the tooth-stealing situation and the terrifically terrible, cold-hearted Demon Dentist. But will knowing the truth be enough? How can they stop this evil monster from doing what she does best – stealing children's TEETH?!
Demon Dentist at the Manchester Opera House is, at its heart, a warming and emotional story of love, friendship and family. The show will have you laughing out loud, weeping with emotion and gripped to your seats the whole way through, and both adults and children should expect moments of spine-chilling, toothy horror. Try not to look the Demon Dentist in the eye, if you can. 
The performance is recommended for children aged six and up. Book through the link below.