Daniel Arsham: Relics in the Landscape at Yorkshire Sculpture Park
Maja Lorkowska, Exhibitions Editor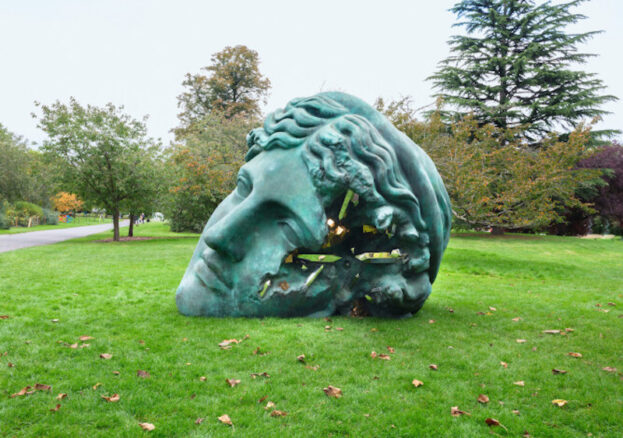 Daniel Arsham's grand and memorable sculptures in his upcoming first UK museum display at the Yorkshire Sculpture Park were surely worth the wait.
Poetically described by Arsham himself as "future relics" – his sculptures speak of the passage of time and often feature purposeful signs of decay and erosion. While this may be a universally applicable message on the fate of all living things, Arsham's work may also be influenced by his early experiences. Born in Cleveland and raised in Miami, the artist survived Hurricane Andrew as a child in 1992, which destroyed his family home. Arsham's preoccupation with ruin and regeneration can perhaps to an extent be attributed to this memory. Archaeology also strongly informs his practice with the sculptures he creates resembling large-scale finds you might encounter during a dig, half-complete yet utterly mesmerising.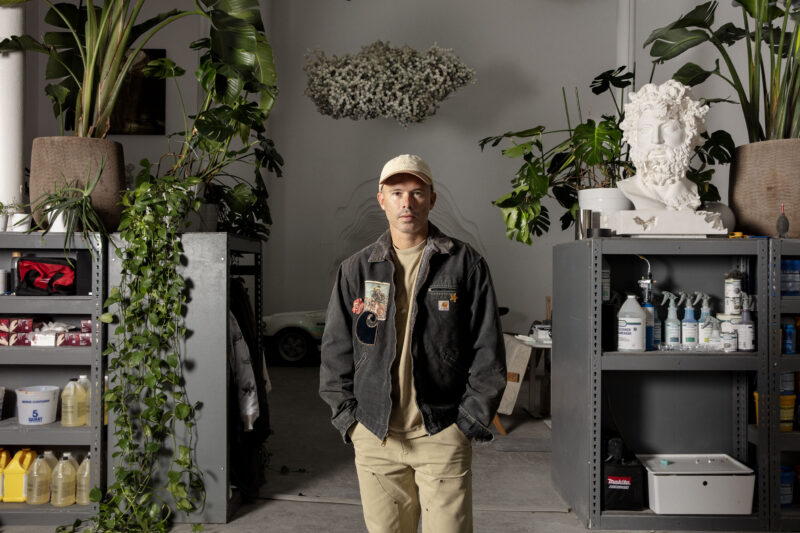 Relics in the Landscape features six bronze sculptures shown in various locations around the park. Perhaps the most fascinating, given its story, is Unearthed Bronze Eroded Melpomene (2021). In order to create this, Arsham was recently granted access to the original foundry moulds of some of France's classical sculptures displayed in the Louvre. This included a female figure carved around 50 BCE, unearthed in the 15th century, thought of as a 3.9-metre-tall Melpomene – the Greek muse of tragedy. Now Melpomene has become a less tragic figure brought into relevance once more by the artist's thought. Presented as an eroded head of a woman, the sculpture is intertwined with its natural surroundings, looking somewhat alien due to its unexpectedly large size, while also remaining familiar in line with the classical sculpture tradition.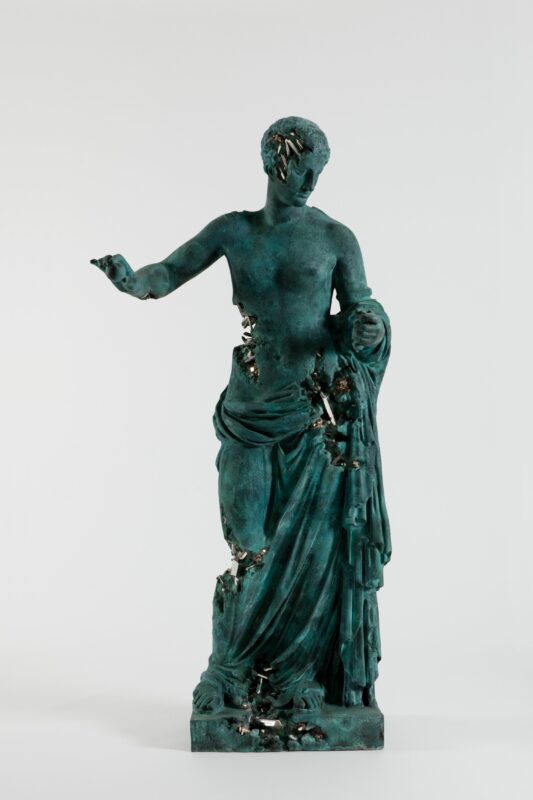 Indeed, the natural context of the display makes the sculptures feel more comfortable than they perhaps would do in a white cube, as they're simultaneously new and already seeming overgrown in the process of being taken back by the forces of nature.
That's not all though, because Arsham isn't only interested in antiquity. Other works on show include Bronze Extraterrestrial Bicycle (2022), Bronze Crystallized Seated Pikachu (2022) and Bronze Eroded Astronaut (2022) with the last taking as its starting point the iconic image of Neil Armstrong during the Apollo 11 Moonwalk in 1969. Using more recent motifs works to further emphasise the artist's message on the transience of objects, which one day will, in fact, become future relics.
The display promises to be an exciting art experience where you can not only see some incredible sculpture but you might even start to feel a little bit like an archaeologist yourself, as you visit the Formal Garden in search of Relics in the Landscape.