Contagion +Q&A, screening as part of Manchester Science Festival
Tom Grieve, Cinema Editor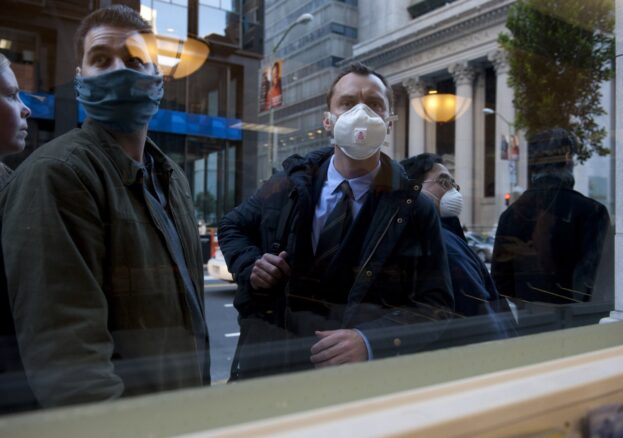 Part of the power of cinema lies in its ability to inspire curiosity. Films can transport us to some place or situation that might be otherwise completely inaccessible and make us ask questions that we hadn't ever thought to ask before. For Manchester Science Festival's screening of Contagion at Waterside Arts Centre, they've got a panel of experts lined up to answer those questions as soon as the credits finish rolling.
Steven Soderbergh's (Magic Mike, The Limey) coolly directed medical-thriller depicts the impact of a lethal airborne virus on society and the efforts the scientific community make to combat it. With an all-star cast that includes Marion Cotillard, Matt Damon, Laurence Fishburne, Jude Law and Gwyneth Paltrow, the film is a tense, detailed, hypochondria-inducing affair that will surely provide plenty of material for the post-screening Q&A session.
The panel of experts consists of author and lecturer Dr David A Kirby (Lab Coats in Hollywood), computational virologist Professor David Robertson and immunologist Dr Joanne Pennock – all part of the University of Manchester – and Peter Scott, a clinical research specialist and member of ISARIC (International Severe Acute Respiratory and Emerging Infections Consortium). They will be ready to discuss viral outbreaks like Ebola, SARS and HIV, the popularity of pandemic scenarios on screen and the ways in which science is depicted in mass entertainment.