Confessional Festival
Johnny James, Managing Editor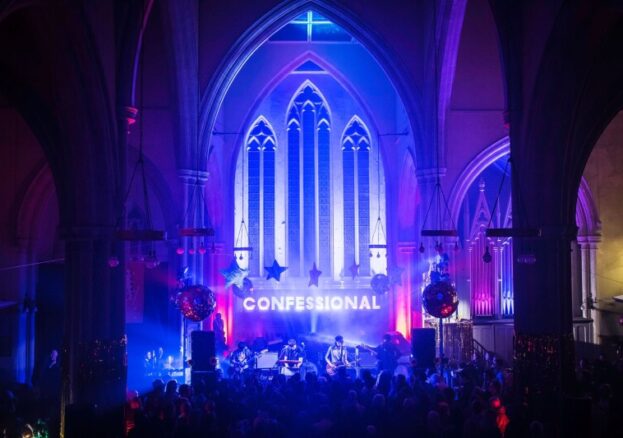 Blackburn's Confessional Festival is back for its seventh outing this September, with a new theme and double the dose of live music.
Confessional has long been a highlight of Blackburn's arts and cultural calendar, bringing to the Lancashire town the kinds of live acts you'd ordinarily only find playing in neighbouring cities. Usually a single-day affair, the festival is expanding this year, stretching over two days in one of East Lancashire most historic buildings, The Exchange.
First opened in April 1865, The Exchange was at the heart of the cotton industry in Blackburn, before becoming a popular entertainment and lecture venue, and later a cinema. Its expansive surrounds (whose magnificent stained-glass windows give it a church-like atmosphere) have hosted everyone from Harry Houdini to Charles Dickens, but Confessional holds the crown of being the only live music festival to have taken place in the venue through the course of its 150 year history.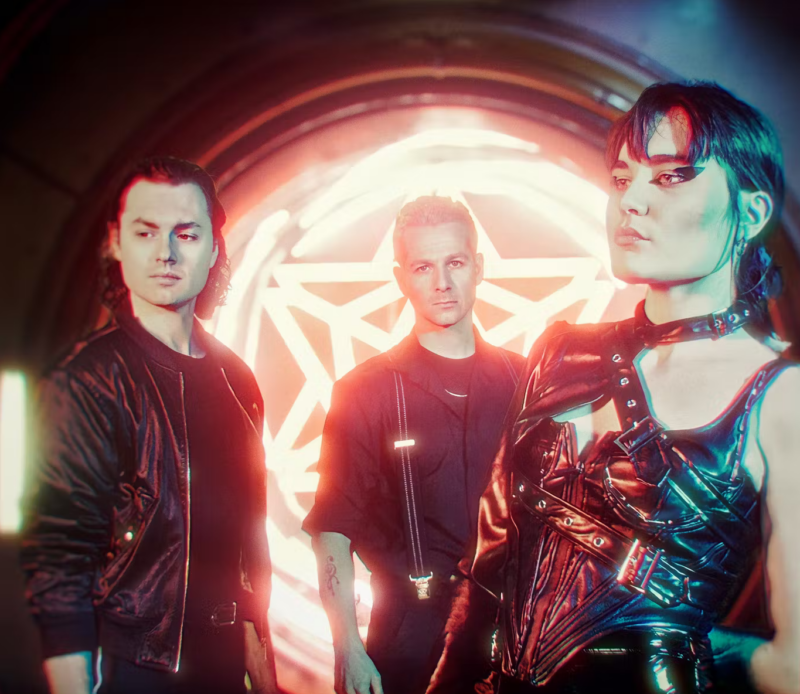 True to form, the line-up for Confessional 2023 takes in some of the best emerging grassroots artists from around the UK, alongside higher profile acts. Friday will be headlined by sci-fi inspired heavy rockers Calva Louise, joined by Scottish soul artist Brooke Combe, Halifax based indie-pop band Wax Tree Cast, Nottingham rockers-on-the-rise Cumcamaras and Accrington's The Rafters.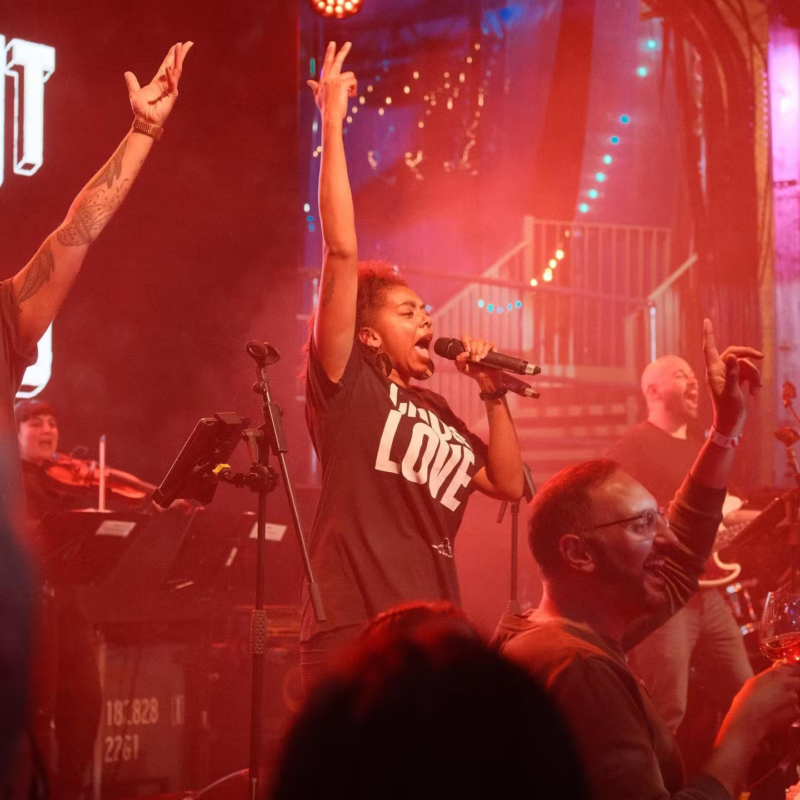 Saturday is topped by The Incredible Seven Hip Hop & R&B Band, who'll be bringing fun-loving re-imaginations of iconic tracks by artists like Jay Z, Tupac and Beyoncé. Earlier on, you can catch Glaswegian singer-songwriter Rianne Downey, wistful, woozy alt-pop in the form of Manchester's Abbie Ozard, plus genre-hopping sets by rising stars Blab, Ventrelles and Blackburn's own Jacob Reddy.
Local promoter and music guru Pete Eastwood has been running Confessional since its inception. Very much a labour of love, Pete's passion comes across in every part of the festival, whose carefully-curated theme changes year on year. 2023's theme will be Urban Junkyard, which, set against the majestic backdrop of the venue, should create a unique and memorable atmosphere for performers and punters alike.
Speaking on this year's festival, Pete said:
"As an avid music fan who is passionate about supporting grassroots artists, it is my pleasure to be back working on the seventh edition of the Confessional Festival. I am incredibly proud of the line-up, all of which are acts that I have seen in person before and can personally attest that they are all fantastic in their own right! Many of these artists cost £15 – £20 to see on their own when they do solo gigs in Manchester so to have the opportunity to put them all on the same bill, right here in Blackburn for just £25 is something I am immensely proud about and thoroughly excited for".
Recently, Pete and his team announced even cheaper day tickets. Due to popular demand, and the current state of the economy, you can now scoop a Friday Ticket for £10 or a Saturday Ticket for £20. If you want to go for the full weekend, the earlybird price is £25, and there's a special group ticket offer, just to seal the deal on this being the cheapest festival you'll attend this summer: buy three tickets and get a fourth free. Happy days.
Take a look at the full line-up below and get on those tickets quickly if you're hoping to bag some of the last remaining £25 earlybirds — they're likely to sell out very soon.