ComedySportz
Sarah Gaffney-Lang, Families Editor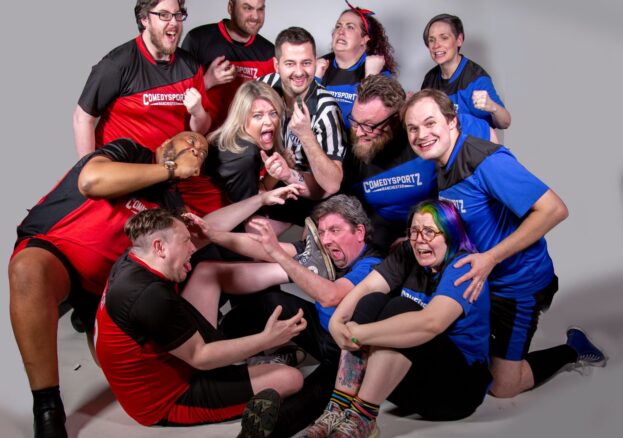 Head to Waterside Arts to catch ComedySportz – a family theatre show with a difference!
You've seen football. You've seen tennis. But have you seen comedy as a sport? Then you don't want to miss this all ages, all action, all improvised competitive comedy show!
Two teams battle it out for laughs on stage with quick-witted gags, games, sketches and songs inspired by your suggestions. There'll be a referee on hand to ensure it's a good clean match – it's a family friendly show after all – with penalties for bad behaviour and bad jokes. Who wins and takes home the prize well, you decide!
The concept for this show was first developed in 2001 and it has been running in various iterations since, now entertaining audiences all over the world.
Suitable for children aged 7 and up there's something for the grown-ups too – with gags a plenty – CSzUK describe it as a family version of "Whose Line Is It Anyway?" with loads of opportunities to get involved in the action.
If you are looking for an entertaining comedy show that the whole family can enjoy then ComedySportz is the show for you and your little ones.