Chicken Soup at Sheffield Crucible
Kristy Stott, Theatre Editor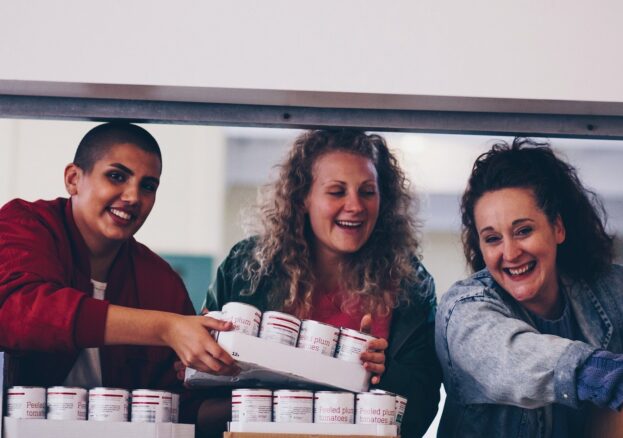 This brand-new play receives its world premiere at Sheffield's Crucible Theatre in February and is one of our top picks. Chicken Soup is a poignant and witty drama written by Kieran Knowles (Operation Crucible) and Sheffield's own Ray Castleton.
Kieran Knowles most recently acted in his self-written play Operation Crucible – the true story of four men who were trapped inside the Marples Hotel, Sheffield in the catastrophic blitz of 12 December 1940. Described as being 'poetic and powerful' in The Stage – the play was well received by the Northern crowd when it was performed at the Crucible studio, just yards away from where the damage occurred 70 years earlier. Resonating deeply with the people of Sheffield, these are powerful stories that are deeply woven into Northern culture and history.
Now, Knowles turns his focus to the three South Yorkshire women who kept a Yorkshire mining town standing through hard times. With a marvellous team of creatives which includes Bryony Shanahan (Royal Exchange, MIF, National Theatre) at the helm as director – Chicken Soup has all the trappings of a superb show.
Chicken Soup tells the story of three women who set up and ran a soup kitchen near the pitheads of Rotherham. The kitchen was set up in the midst of the miner's strikes of 1984, in a bid to keep a struggling mining community going. The soup kitchen continued to run for thirty-two years.
Fast forward to 2016 – the day of the Brexit vote. The breadline is still upon the community and the soup kitchen of 1984 has now been turned into a food bank. The whole country faces a massive decision.
Chicken Soup celebrates the ups and downs, solidarity through disparity and those friendships that manage to survive the hardest of times.