Box on the Docks presents Family Weekender
Shekina Rose, Families Editor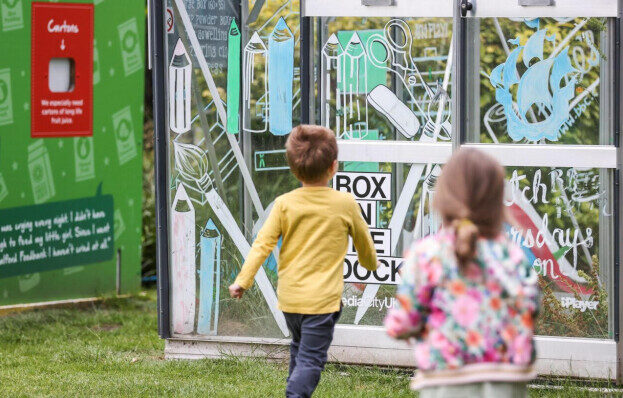 Families and young people of Manchester and the North… Come along to MediaCity on 20 and 21 August, where the colourful and artistic Box on the Docks presents the fun-packed Family Weekender, a free, family event to celebrate the summer in Manchester.
Box on the Docks (BOTD) is MediaCity's popular outdoor dining feature, with food stalls set up in 'boxes' on Salford's waterside piazza at MediaCity. In partnership with Seven Bro7hers Brewing Co, BOTD boasts a number of delicious food and drink pop ups, along with amazing live music and events for all ages, taking place throughout the summer months.
Expect a fun-packed family weekend at the Family Weekender this August, brimming with tasty food, joy, wonder, and plenty of exciting family entertainment for people of all ages to get involved with, or just sit back, watch and relax with a cheesy, crispy slice of pizza and a refreshing drink. Treat your ears to the delightful music, watch and giggle at the hilarious kids entertainers, get creative and practice your artistry with the arts and craft activities, and be engrossed with the enchanting storytelling, presented by the Salford Literacy Trail.
Get competitive with family or friends as you play a variety of large-scale games on the grassy lawn. Enjoy family favourites such as Jenga, Connect 4 and Dominoes. Watch out though – when those heavy Jenga bricks fall, they can really hurt your toes!
Box on the Docks Family Weekender is held in the gardens at Media City, and is open for everyone to enjoy.